The Source
Anonymous
Eugène Atget
Édouard Baldus
Tom Baril
Bisson Frères
Edward Burtynsky
Paul Caponigro
Auguste Hippolyte Collard
Edward S. Curtis
Károly Escher
Sally Gall
Lynn Geesaman
Florence Henri
Gustave Le Gray
Jiří Lehovec
Eadweard Muybridge
Timothy O'Sullivan
David Parker
Jenö Sevcsik
Josef Sudek
A.C. Vroman
Carleton E. Watkins
past Exhibition
February 7 — March 29, 2008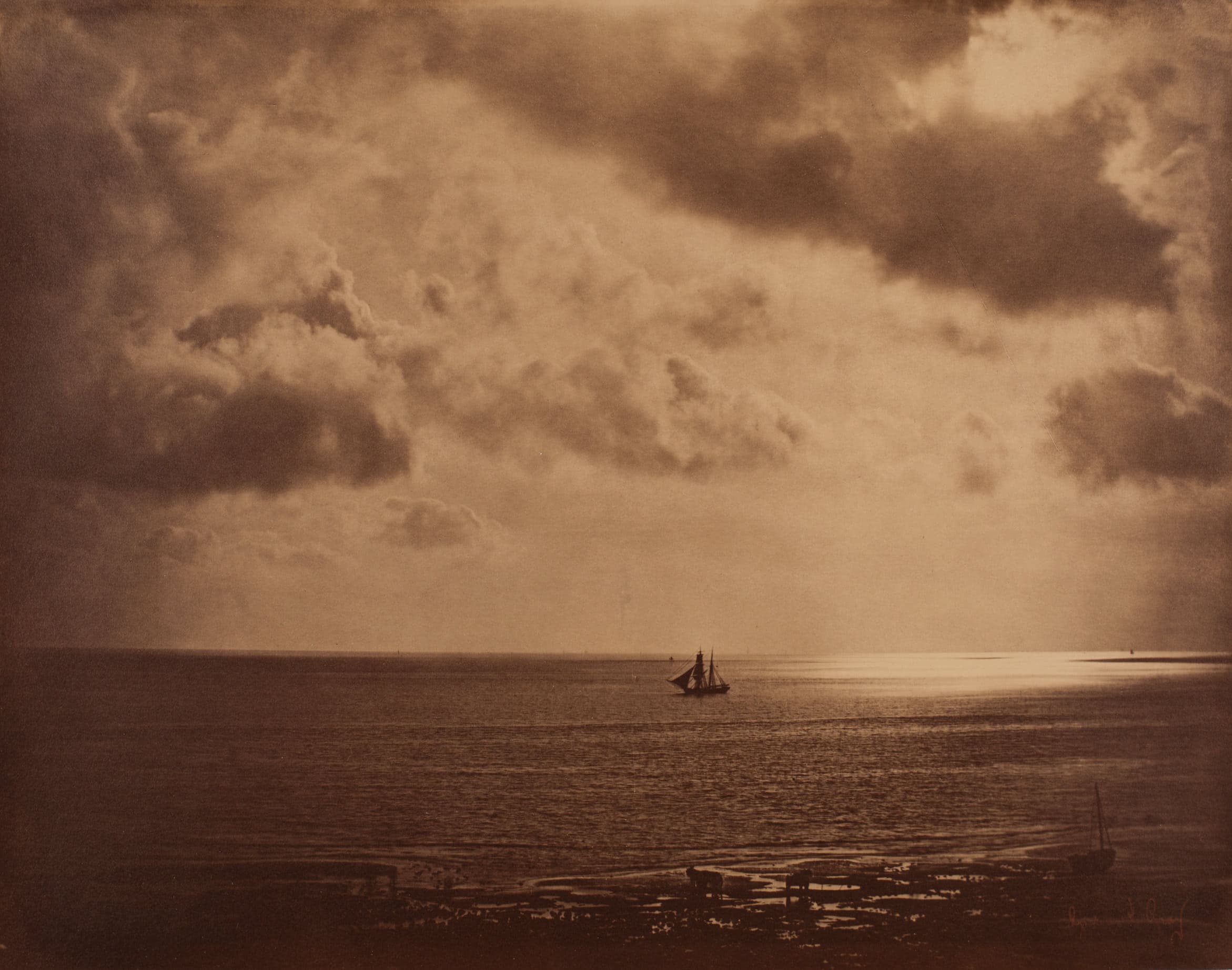 The Source
Anonymous
Eugène Atget
Édouard Baldus
Tom Baril
Bisson Frères
Edward Burtynsky
Paul Caponigro
Auguste Hippolyte Collard
Edward S. Curtis
Károly Escher
Sally Gall
Lynn Geesaman
Florence Henri
Gustave Le Gray
Jiří Lehovec
Eadweard Muybridge
Timothy O'Sullivan
David Parker
Jenö Sevcsik
Josef Sudek
A.C. Vroman
Carleton E. Watkins
---
past Exhibition
February 7 — March 29, 2008
---
The Robert Koch Gallery is pleased to present The Source, an exhibition that offers a broad meditation on the role of water in human life. Essential for survival, water provides for civilization in a multitude of ways. Since our earliest history, water has supplied sustenance, a means of transportation, power, and, of course, inspiration. The Source illuminates how photography, throughout the history of the medium, has been used to depict the manifold aspects of this crucial resource.
An early 20th century image on view in the exhibition is Edward Curtis's 1925 photogravure An Offering at the Waterfall, which echoes the importance of water as a revered sublime force. In contrast, contemporary artist Edward Burtynsky's 2002 large-scale color photograph Three Gorges Dam, Dam #1, Yangtze River, China, acknowledges the achievement of mankind in harnessing hydraulic power for our needs, while asking us to contemplate the human and environmental impact of this industry.
The Source, while tracing the timeline of photography, provides an opportunity to view a variety of photographic processes and stylistic changes. The subject of water is explored by artists employing various processes from 19th century daguerrotype and albumen prints, to contemporary silver gelatin and chromogenic photographs.
Featured Work
Featured Work