Edward Burtynsky
African Studies
past Exhibition
January 5 — April 1, 2023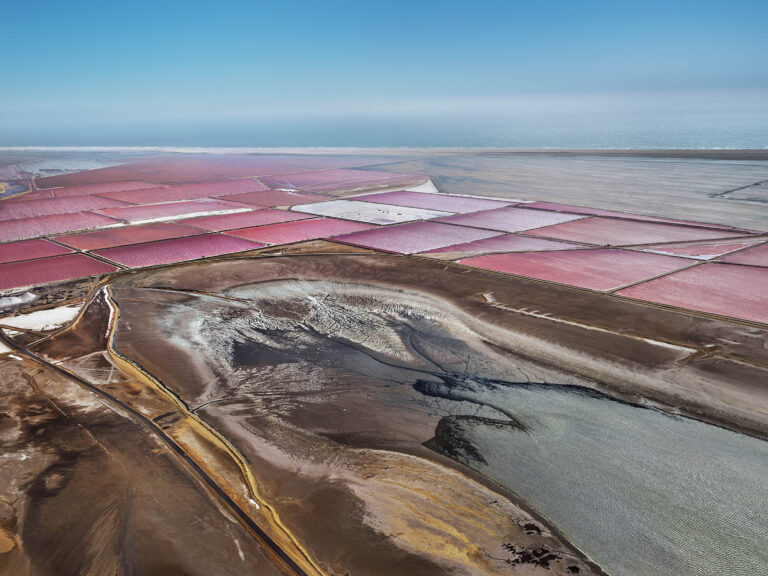 Edward Burtynsky
African Studies
---
past Exhibition
January 5 — April 1, 2023
---
REVIEW LINK: VISUAL ART SOURCE
By Dewitt Cheng
"While evolving my use of aerial perspective, in these recent photographs I am surveying two very distinct aspects of the landscape; that of the earth as something intact, undisturbed yet implicitly vulnerable… and that of the earth as opened up by the systematic extraction of resources… The vastness and beauty of the wilderness in these countries was something of a revelation and also provided a contrapuntal balance to a lengthy exposition of heavily industrialized landscapes, agriculture and urban development."

– Edward Burtynsky
The Robert Koch Gallery is pleased to offer works from Edward Burtynsky's latest African Studies series. Between 2015 – 2019 Burtynsky focused on Sub-Sahara Africa's complex and ever-changing landscape. A new monograph of the same title published by Steidl accompanies the exhibition.
Edward Burtynsky's works are held in the collections of over 60 major museums around the world, including The Museum of Modern Art, New York; the Guggenheim Museum in New York; the Whitney Museum of American Art in New York; the Tate Modern London; the Los Angeles County Museum of Art; the San Francisco Museum of Modern Art; the Art Gallery of Ontario; and the National Gallery of Canada. Burtynsky is a recipient of the 2004 TED Prize honoring individuals who have shown they can positively impact life in a global context, as well as the ICP Infinity Award for Art (2008), the Rogers Best Documentary Film Award (2006), The Outreach Award at the Rencontres d'Arles (2004), and the Roloff Beny Book Award (2003). The National Gallery of Canada organized and toured in 2003 the first retrospective of Burtynsky's work, Manufactured Landscapes, which subsequently travelled to the The Brooklyn Museum of Art, New York; the Museum of Photographic Arts, San Diego; and the Cantor Center for Visual Arts, at Stanford University.
To purchase African Studies monograph please visit our publications page.
Featured Work
Featured Work