Edward Burtynsky
Before the Flood
past Exhibition
September 11 — November 1, 2003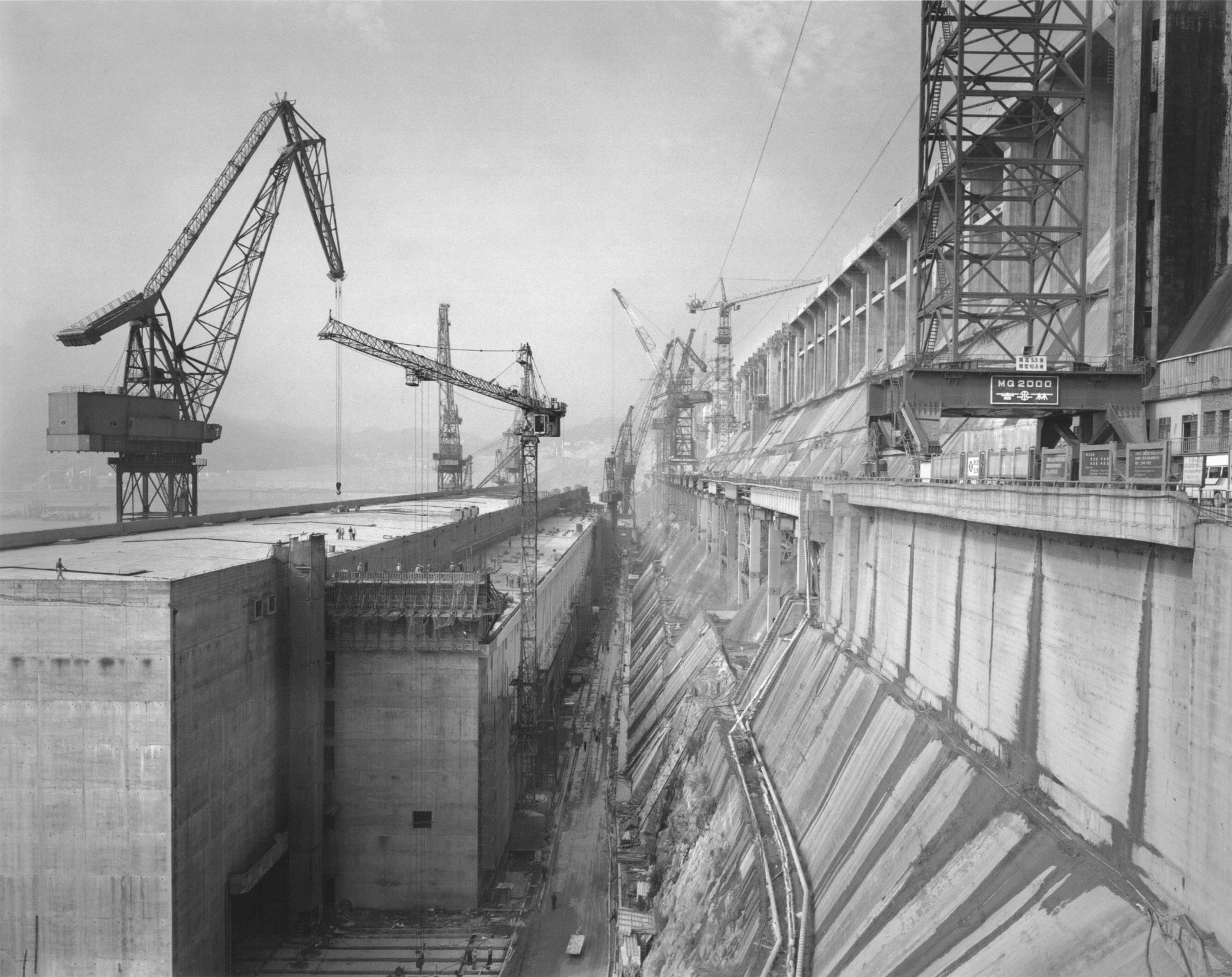 Edward Burtynsky
Before the Flood
---
past Exhibition
September 11 — November 1, 2003
---
The Robert Koch Gallery is pleased to present Edward Burtynsky's Before the Flood, new large-scale color photographs of the Three Gorges Dam, China. When completed in 2009, the Three Gorges Dam will be the largest concrete structure in the world, producing an expected 84.7 billion kilowatt hours per year. During the course of its construction it has displaced over 1.8 million people and will ultimately submerge over 8000 archeological sites.
For over two decades, Burtynsky has produced seductive yet troubling images that chronicle humankind's ever larger impact on the environment. Before the Flood creates a balance between sober sociological reportage and a sublimely powerful abstract aesthetic, these eerie and oftentimes disorienting images confront our assumptions about necessity and beauty.
Born in St. Catharines, Ontario in 1955, Edward Burtynsky graduated from Ryerson Polytechnical University in Toronto with a B.A. in Photographic Arts. His work is the subject of a mid-career retrospective, with catalog, "Manufactured Landscapes: The Photography of Edward Burtynsky," originating at the National Gallery of Ottawa, Ontario (2003) and traveling to the Art Gallery of Ontario, Toronto and Brooklyn Museum of Art, New York. Burtynsky's work is in many prestigious collections including those of The Museum of Modern Art, New York; Guggenheim Museum, New York; San Francisco Museum of Modern Art; Los Angeles County Museum of Art; George Eastman House, New York; National Gallery of Art, Washington D.C and the Museum of Fine Arts, Houston, Texas.
Featured Work
Featured Work