Edward Burtynsky
Quarries
past Exhibition
September 29 — November 24, 2007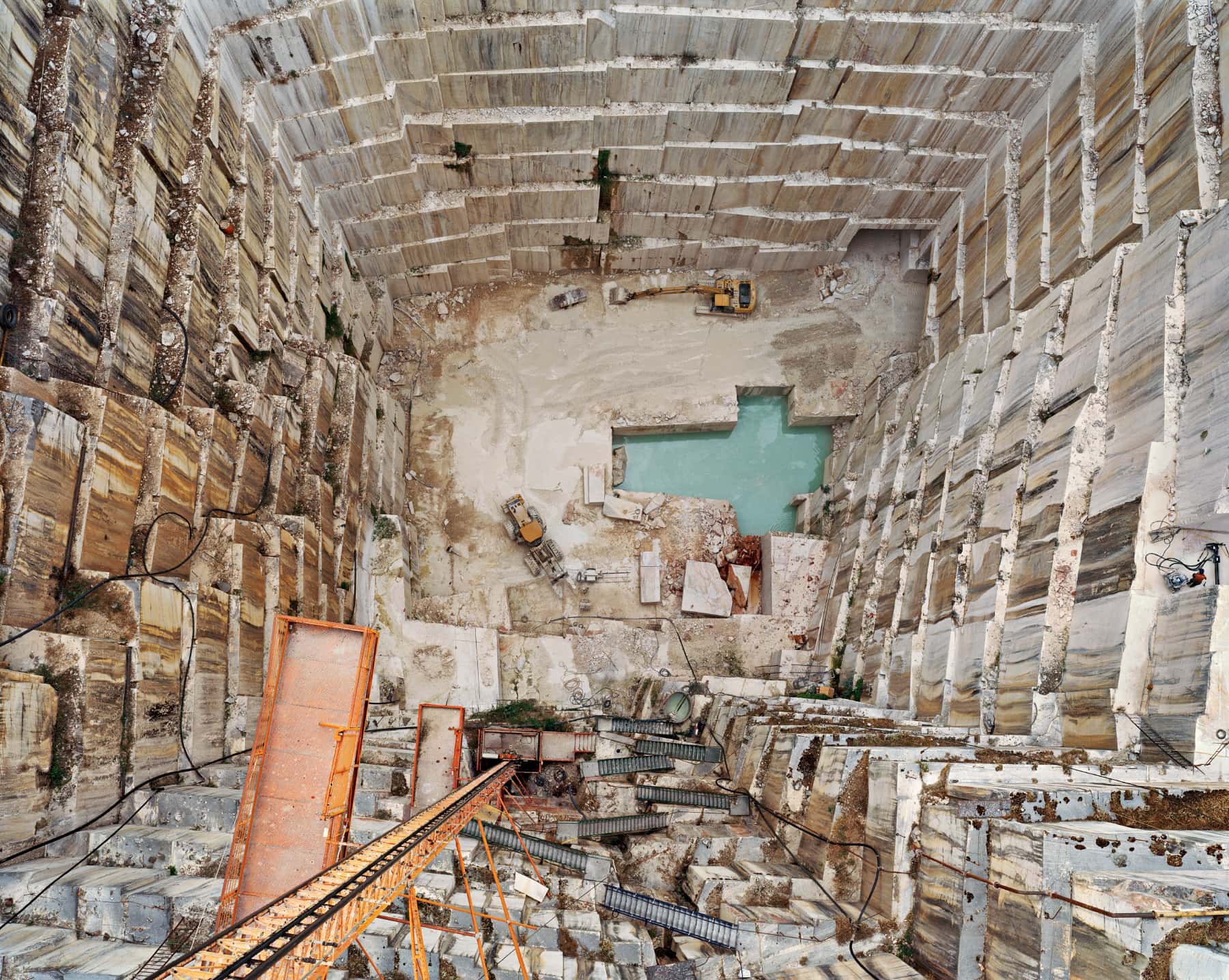 Edward Burtynsky
Quarries
---
past Exhibition
September 29 — November 24, 2007
---
The Robert Koch Gallery presents Edward Burtynsky: Quarries, an exhibition that reveals the unfamiliar terrain of the world's major quarries through a series of new color photographs by Edward Burtynsky. This impressive study of the landscapes created by large-scale industrial extraction is the result of twenty-five years of Burtynsky's exploration of the impact of industry on our planet. The release of the new book Burtynsky – Quarries published by Steidl, will coincide with the opening of the exhibition. Signed copies will be available at the gallery.
Burtynsky's breathtaking quarry images present a poetic narrative of landscape transfigured by industry and take the viewer through China, India, Spain, Portugal, Italy, the United States and Canada. He poignantly acquaints us with these landscapes in transition- places being transformed by the process of extracting natural resources.
Because of his dedication to examining humankind's impact on the environment, Edward Burtynsky was awarded the inaugural TED Prize in 2004, honoring individuals who have shown they can positively impact life in a global context. He was appointed in August 2006 as an Officer of the Order of Canada, which is a centerpiece of Canada's Honours System and recognizes a lifetime of outstanding achievement. Additionally, Burtynsky was the recipient of the Outreach Award, Les Rencountres d'Arles and the Roloff Beny Photography Book Award for Before the Flood.
Burtysnky's photographs of industrial landscapes are included in the collections of fifteen major museums around the world, including The Museum of Modern Art, New York, San Francisco Museum of Modern Art, Guggenheim Museum, New York, Los Angeles County Museum of Art, National Gallery of Canada, and Bibliotheque Nationale in Paris. His compelling works have been shown in both solo and group exhibitions across the United States, Canada, Europe, and Asia.
Featured Work
Featured Work