Tom Baril
Botanica
current Exhibition
September 7 — October 21, 2023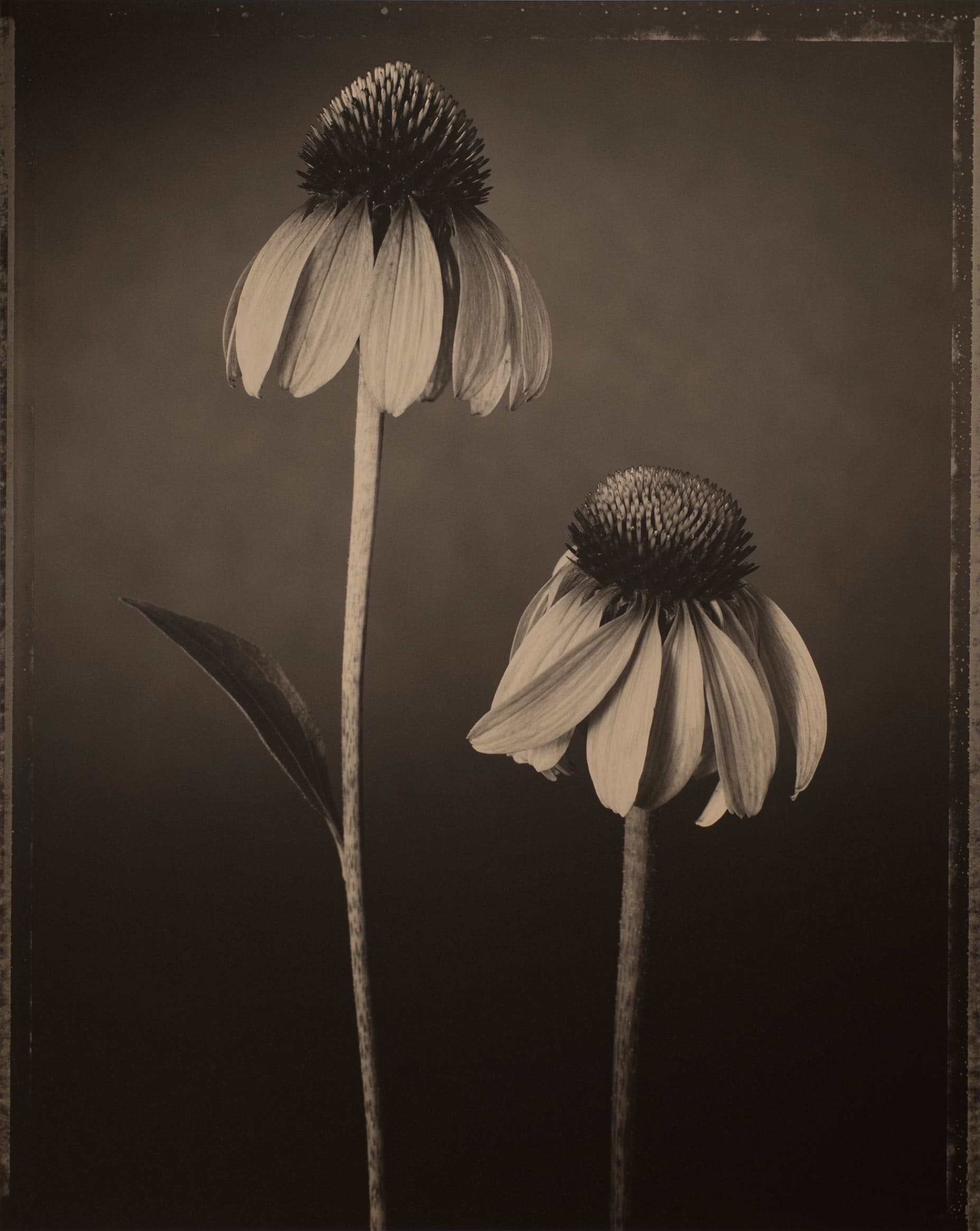 Tom Baril
Botanica
---
current Exhibition
September 7 — October 21, 2023
---
The Robert Koch Gallery is honored to present Tom Baril: Botanica. With a distinguished background as Robert Mapplethorpe's master printer spanning over fifteen years, Baril's artistic repertoire encompasses a diverse array of subjects. These include the intricate beauty of urban architecture, mesmerizing seascapes, and intricately captured botanical and nature scenes. Tom Baril's Botanica photographs reveal his deep connection to the natural world, celebrating the ephemeral qualities of life and nature, capturing fleeting moments of beauty and transience. Baril's images are not merely representations of objects but rather meditations on the passage of time and the fragility of existence.
Through his lens, ordinary plants and flowers become extraordinary visual stories. Baril's meticulous attention to detail, interplay of light and shadow, and ability to evoke intimacy in his images set his work apart. Each photograph invites viewers to contemplate the profound complexity of nature. Botanica not only showcases the diverse beauty of plants but also reflects Baril's skill in presenting nature's elegance in a captivating and evocative manner. Achieving this fusion involves a delicate amalgamation of intimate close-ups, purposeful composition, and expert lighting. Baril's mastery as a printer shines as he adeptly employs his self-developed techniques of solarization and a distinctive toning process in his prints.
In his exploration of still life, Tom Baril invites us to slow down, to take a moment to truly see and appreciate the world around us. His photographs remind us that beauty can be found in the smallest of details, and that art has the power to transform the ordinary into something extraordinary. His photographs invite us to reflect on the beauty that surrounds us and to find solace in the contemplation of the everyday.
Baril has enjoyed numerous solo exhibitions worldwide, and his work is in collections of the Getty Museum; Los Angeles County Museum of Art; Museum of Fine Arts, Houston; Smithsonian American Art Museum; Amsterdam's Stedelijk Museum; and the Elton John Collection, among others. Two monographs have been published on his work: Botanica (Arena Editions, 1999) and the highly acclaimed 1997 self-titled monograph published by 4AD.
Featured Work
Featured Work