Tamas Dezsö
Notes for an Epilogue
past Exhibition
February 4 — April 23, 2016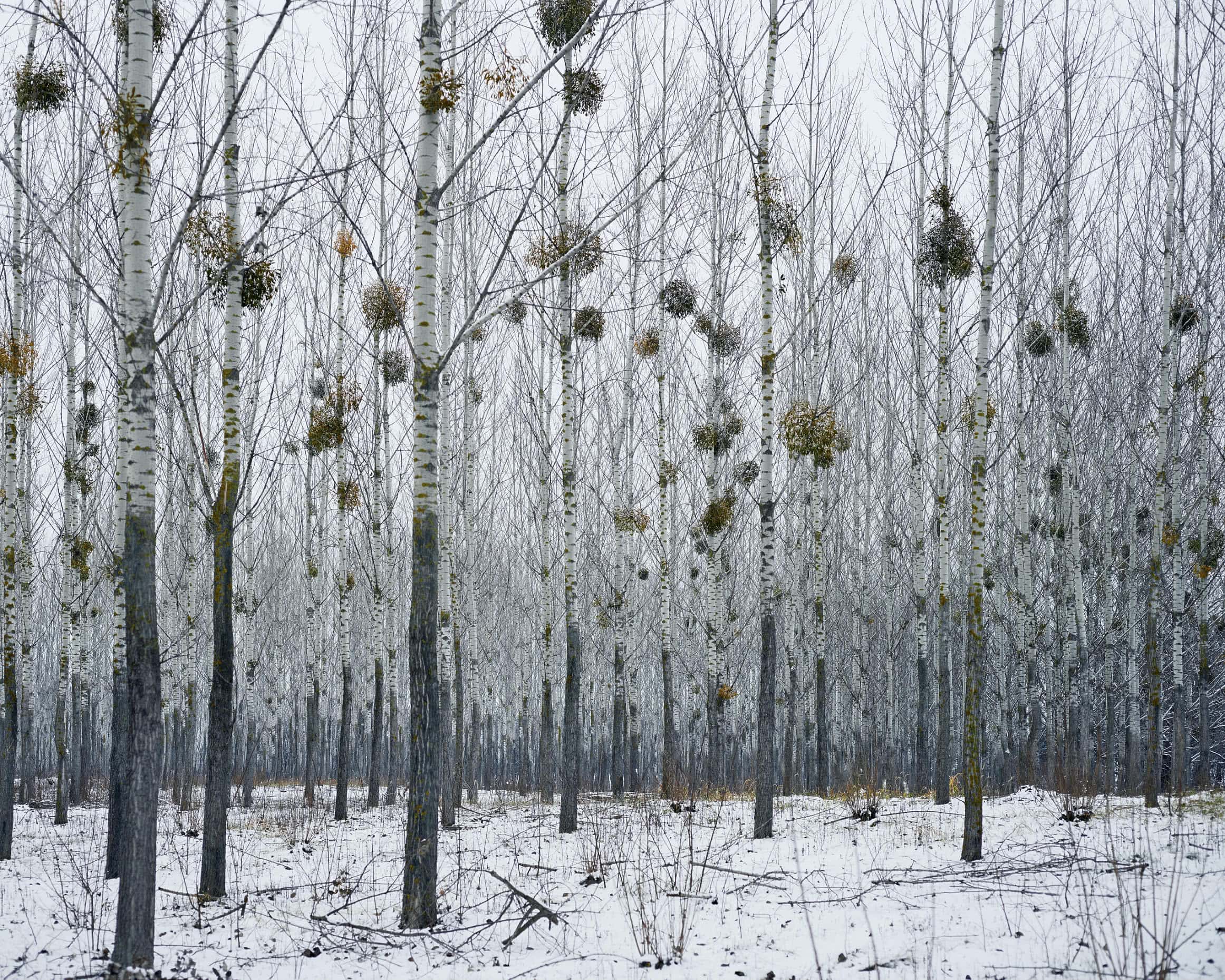 Tamas Dezsö
Notes for an Epilogue
---
past Exhibition
February 4 — April 23, 2016
---
In conjunction with the recent release of the monograph of the same title, the Robert Koch Gallery is pleased to present the second installment of Notes for an Epilogue, a series of large-scale color photographs by Hungarian photographer Tamas Dezso. Commenced in 2011, Notes for an Epilogue, a series that Dezso writes "aims to capture the sense of isolation, disillusionment, patience and hope" in Romania's abandoned communities, presents a beautiful yet somber look at the pastoral landscapes and forgotten way of life of an economically exhausted Romania and remote regions within the country. As people flock to urban centers in search of a new way of life, these villages have become decaying symbols of the old reigning autocratic regime (1946 – 1989).
Dezso's monochromatic palette instills a sober tone to the images, which reference those left behind and still clinging to centuries-old traditions. The crumbling detritus presents a poetic counter point to the lush naturalistic elements seen in Dezso's images. Like characters from a novel, the captivating people in his works, as well as the deteriorating and forgotten factories, reveal a nation and a people at an important crossroad. While paying homage to the customs and traditions that have passed orally from generation to generation, Notes for an Epilogue succeeds as eyewitness to a rapidly vanishing world.
Tamas Dezso's work has been exhibited worldwide, including the New Mexico Museum of Art, Santa Fe, New Mexico; the Hungarian Cultural Institute, Bratislava, Slovakia; the Helsinki Photography Biennial, Helsinki, Finland, among others. His photographs have appeared in TIME, The New York Times, Le Monde magazine, and many others. Dezso's monograph, Notes for an Epilogue was published by Hatje Cantz in 2015.
Featured Work
Featured Work