Elliott Erwitt
past Exhibition
March 2 — May 27, 2017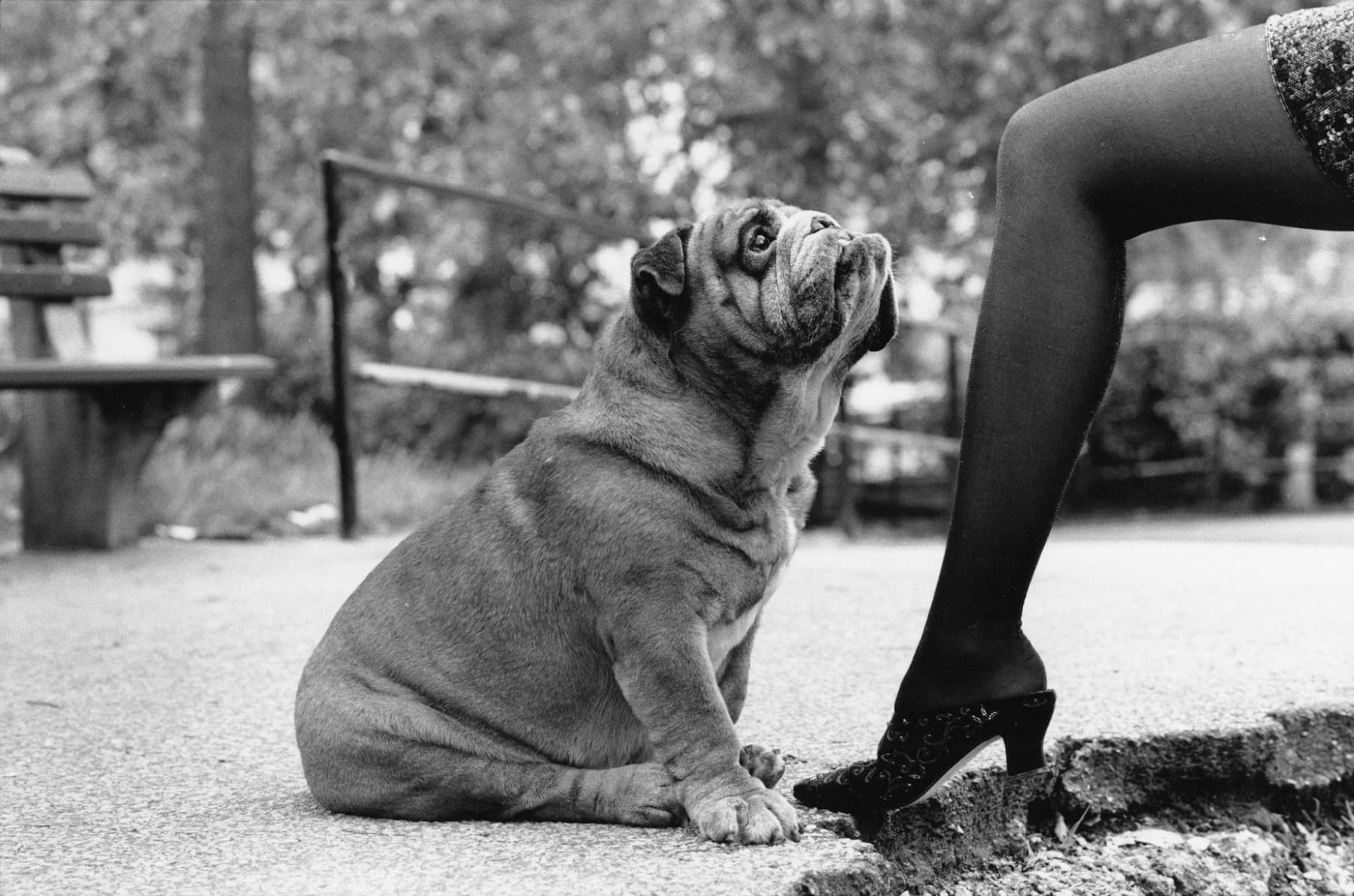 Elliott Erwitt
---
past Exhibition
March 2 — May 27, 2017
---
Robert Koch Gallery is pleased to present the gallery's fourth solo exhibition of work by renowned New York photographer Elliott Erwitt. The photographs in this exhibition capture daily life with Erwitt's trademark visual wit, as he documents serendipitous encounters between people and their surroundings. With a touch of humor and irony, as well as an eye for the humane, Elliott Erwitt's photographs reveal the most elemental and universal candid human emotions.
With an affecting social stance and acute observation, Erwitt is the archetype of the peripatetic photographer. Erwitt's instantly recognizable images have adroitly chronicled the social landscape of Europe and the Americas for decades. John Szarkowski characterized Elliott Erwitt as "one of the few photographers whose work is also identified by his extraordinary wit."
Elliott Erwitt was born in Paris in 1928 to Russian émigrés who fled the Revolution. Moving with his family from Paris to Italy to Hollywood to New York, Erwitt came to photography early in life. His personal work has been published in numerous monographs, among them Personal Exposures (1988), Between the Sexes (1994), To the Dogs (1992), Snaps (2001), You & Me (2004), Unseen (2007), Elliott Erwitt's Dogs (2008), Elliott Erwitt's New York (2008), Elliott Erwitt's Rome (2009), Elliott Erwitt's Kolor (2013), and Home Around the World (2016), among others. He has been a member of the prestigious Magnum agency since 1953, and has served three terms as president of the organization. His photographs have been collected by numerous institutions and exhibited at museums around the world including the Museum of Modern Art, New York; the Smithsonian Institution, Washington DC; the Art Institute of Chicago; The International Center of Photography, New York; Museum of Modern Art, Paris; and The Kunsthaus Zürich, among others.
Featured Work
Featured Work