Elliott Erwitt
past Exhibition
April 1 — June 12, 2010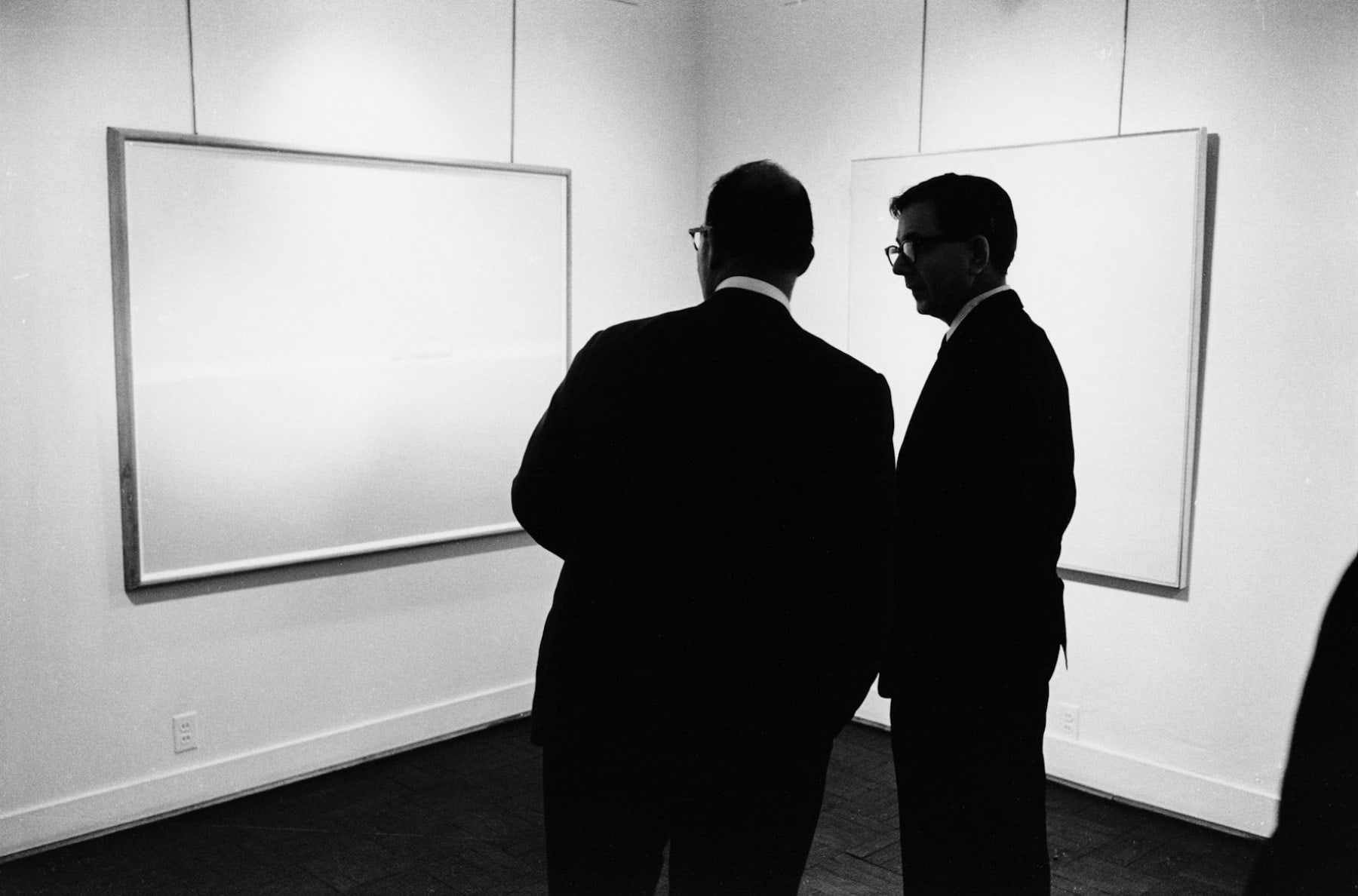 Elliott Erwitt
---
past Exhibition
April 1 — June 12, 2010
---
Robert Koch Gallery is pleased to present Elliott Erwitt: New York, its third solo exhibition of work by renowned photographer Elliott Erwitt. The black and white photographs in this exhibition capture daily life in New York City, conveying Erwitt's trademark visual wit as he documents serendipitous encounters between people and their surroundings. Erwitt contrasts the vividness of these encounters with the city's empty landscapes, emphasizing that the inhabitants of New York are what bring the city to life.
The images in New York are as diverse as the population and landscape itself: newlyweds kiss in the back seat of a car, crowds flock to a variety show on Coney Island, Muhammad Ali fights Joe Frazier in Madison Square Garden, snow settles on an empty Central Park, and young children prepare for adulthood in a dance class. With each image, Erwitt has a subtle way of approaching his subjects to capture their actions without interrupting what is happening.
It has been said that Elliott Erwitt makes pictures that affirm the camera's capacity for observation. With an affecting social stance, a love of the dramatic gesture, and an outsider's role of observation, he is the archetype of the mid-century peripatetic photojournalist. The global flâneur, with a camera lens for an eye, Erwitt has chronicled the social landscape of Europe and the Americas for years. His photographs encapsulate the moments and the situations of the world around us as they arise in our daily lives. His images capture the amusing and sometimes derisive role of both the glance and the gesture in our society, and he has been described by John Szarkowski as "one of the few photographers whose work is also identified by extraordinary wit."
Elliott Erwitt was born in Paris in 1928 to Russian émigrés who fled the Revolution. Moving with his family from Paris to Italy to Hollywood to New York, Erwitt came to photography early in life. He has since pursued a photographic career for over 50 years in journalism, fashion, and print advertisement. His personal work has been published in numerous monographs, among them Personal Exposures (1988), To the Dogs (1992), Between the Sexes (1994), Snaps (2001), You & Me (2004), Unseen (2007), Elliott Erwitt's Dogs (2008), Elliott Erwitt's New York (2008) and Elliott Erwitt's Rome (2009). He has been a member of the prestigious Magnum agency since 1953, and has served several terms as president. His photographs have been collected and exhibited at museums around the world including the New York Museum of Modern Art, the Smithsonian Institution, the Art Institute of Chicago, Paris's Museum of Modern Art, and Zurich's Kunsthaus.