Brian Ulrich
The Centurion
past Exhibition
December 15, 2015 — January 30, 2016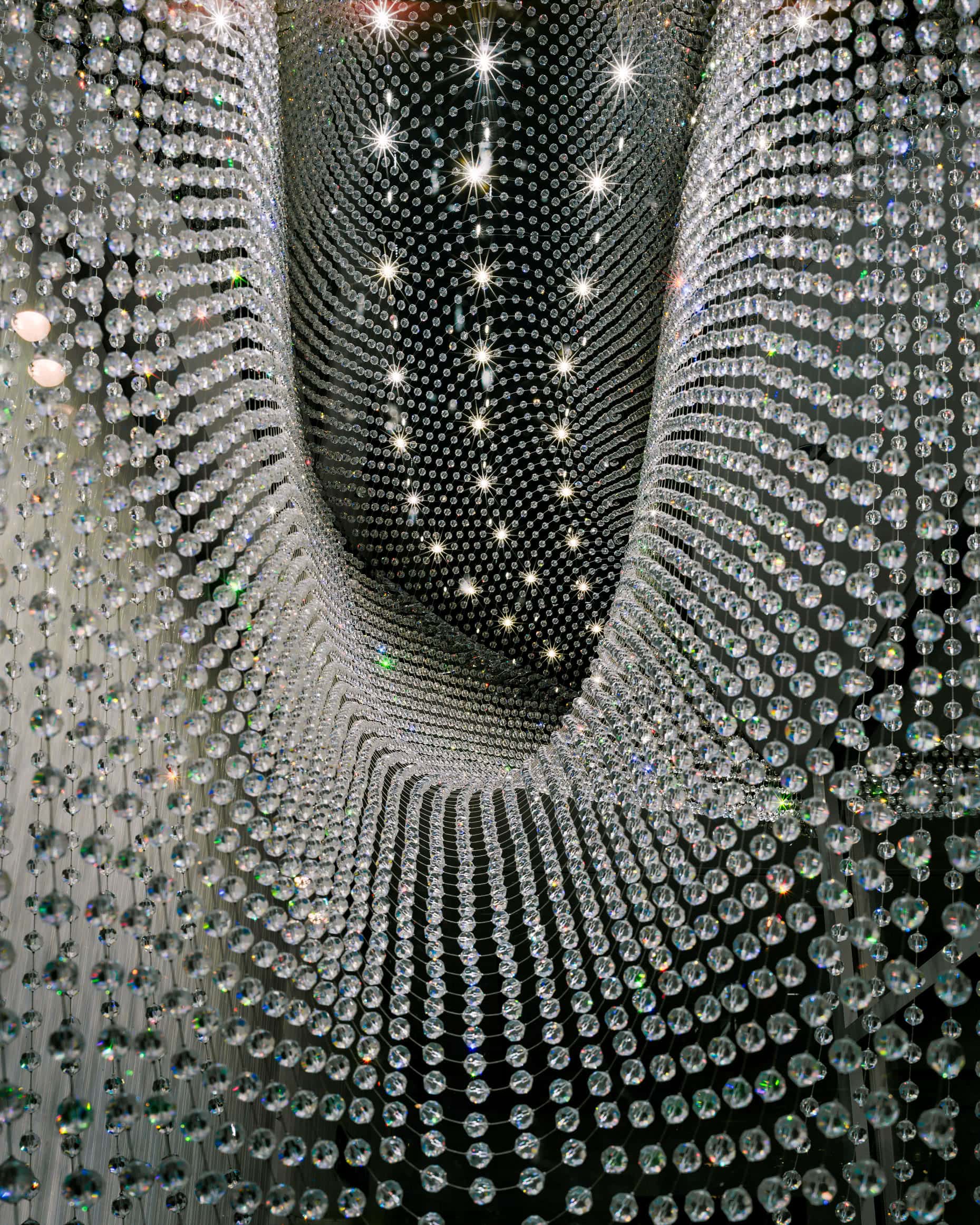 Brian Ulrich
The Centurion
---
past Exhibition
December 15, 2015 — January 30, 2016
---
Robert Koch Gallery is pleased to present The Centurion, an exhibition of Brian Ulrich's new body of work that reveals the excesses of luxury consumerism and America's love affair with perception of wealth. For over a decade Ulrich has examined consumer culture, beginning in 2001 with his series Copia. Initially focused on big-box retail establishments and shoppers, Ulrich's visual explorations expanded to include thrift stores, back rooms of retail businesses, dead shopping malls, and most recently the luxury marketplace.
The Centurion draws its title from the legend of the American Express Black Card, which in the late 1990s materialized as the by-invitation- only Centurion Card that empowered the elite cardholders to purchase anything they desire without limit. Ulrich continues his acute observations of modern consumer identity, with images of luxury display windows, where goods are touted as objects of desire, as well as over-the-top residences designed to look like castles, and portraits of individuals associated with extreme wealth.
Ulrich captures his subjects formally and objectively, yet seemingly reveals intimate underlying truths regarding our magnetic attraction to wealth, and the incongruity of symbols of success with authentic happiness. In a decade when economic problems have forged the largest socioeconomic divisions in modern history, Ulrich's The Centurion series offers us timely and provocative commentary, rich in irony, through beautifully-crafted and alluring images of American consumer culture.
Brian Ulrich's The Centurion is currently on view at the George Eastman Museum in Rochester, NY, through February 14, 2016. His work has been featured in exhibitions at the Cleveland Museum of Art in 2011 (Brian Ulrich: Is this Place Great or What); the Museum of Contemporary Art, San Diego in 2006 (Brian Ulrich: Copia); and The Museum of Contemporary Art in Chicago, 2005 (12 x 12: New Artists/New Work). His work is held by major collections, including the Art Institute of Chicago, the Museum of Fine Arts, Houston, the J. Paul Getty Museum, the Milwaukee Art Museum, and the Cleveland Museum of Art, among others. In 2009 Ulrich was awarded the prestigious Guggenheim Fellowship in photography. His first monograph, Is This Place Great or What, was published by Aperture and the Cleveland Museum of Art in 2011. Ulrich received an MFA from Columbia College, Chicago, in 2004, and currently teaches photography at the Rhode Island School of Design, in Providence, Rhode Island.
Featured Work
Featured Work