Brian Ulrich
Claude Joseph Désiré Charnay
Abandoned
past Exhibition
September 10 — October 31, 2009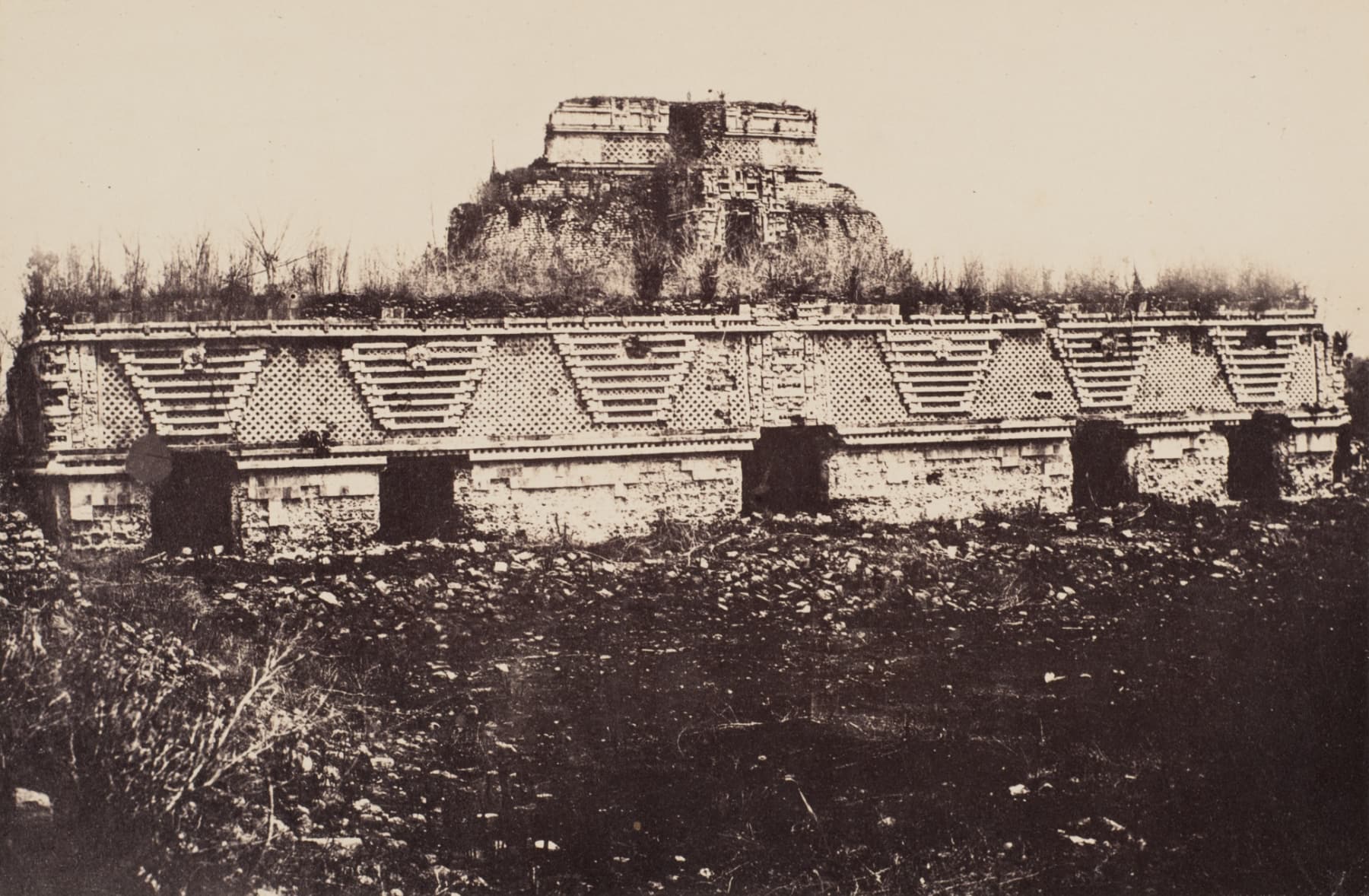 Brian Ulrich
Claude Joseph Désiré Charnay
Abandoned
---
past Exhibition
September 10 — October 31, 2009
---
The Robert Koch Gallery is pleased to announce the opening of Abandoned, an exhibition of photographs by Brian Ulrich along with vintage albumen prints by French explorer-photographer Claude-Joseph Désiré Charnay. The exhibition draws upon a similar theme of architectural "ruins" – once-flourishing epicenters of a population that have become vacant structures dotting the landscape.
Begun in 2001 in response to the U.S government's call to citizens to bolster the economy through shopping, Brian Ulrich's Copia series is composed of several chapters, including Retail, Thrift, Backrooms and Dark Stores. Comprised of large-scale photographs of vacated big-box retail stores and the thrift shops that house our recycled goods, Copia explores and documents notions of social class, excess, and corporate ideologies, as well as the consumer product's life cycle from marketing and advertising, consumption, recycling and eventually to decay. Ulrich hopes that, "by scrutinizing these rituals and their environments… viewers will evaluate the increasing complexities of the modern world and their role within it." In the Dark Stores series, Ulrich photographs architectural facades that we may or may not instantly recognize. The once booming stores are so numerous and ingrained in the hyper-designed suburban landscape that the viewer may be able to name the store even with the missing names and logos. Ulrich's long nighttime exposures show the storefronts ghostly devoid of any human presence save for boarded windows or painted-over signs.
Brian Ulrich received an MFA in photography from Columbia College, Chicago, where he currently teaches. He is the recipient of a 2009 John Simon Guggenheim Memorial Foundation Fellowship in Photography, and his work has been exhibited at venues throughout the United States including a solo show at The Museum of Contemporary Art Chicago in the 2005 series of exhibitions UBS 12 x12: New Artists/New Work. A book of Ulrich's images was released in 2006, as part of MP3: The Midwest Photographers Project, co-published by Aperture and the Museum of Contemporary Photography, Chicago.
Along with Ulrich's documentations of derelict suburban centers, Koch Gallery is displaying a collection of albumen prints by Désiré Charnay (1828-1915), one of the first Europeans to photograph and document Pre-Columbian ruins in Mexico and Central America that, in some cases, were mysteriously abandoned by 1200 A.D. His images are considered a valuable record of a transitional pre-historic Mexico. In 1880, during a second trip through Mexico, he found architecture and artifacts "traceable back to the earliest times among the races who preceded the Aztecs". (from Charnay's article in The North American Review, November, 1880).
Featured Work
Featured Work