Shai Kremer
Fallen Empires
past Exhibition
January 5 — March 31, 2012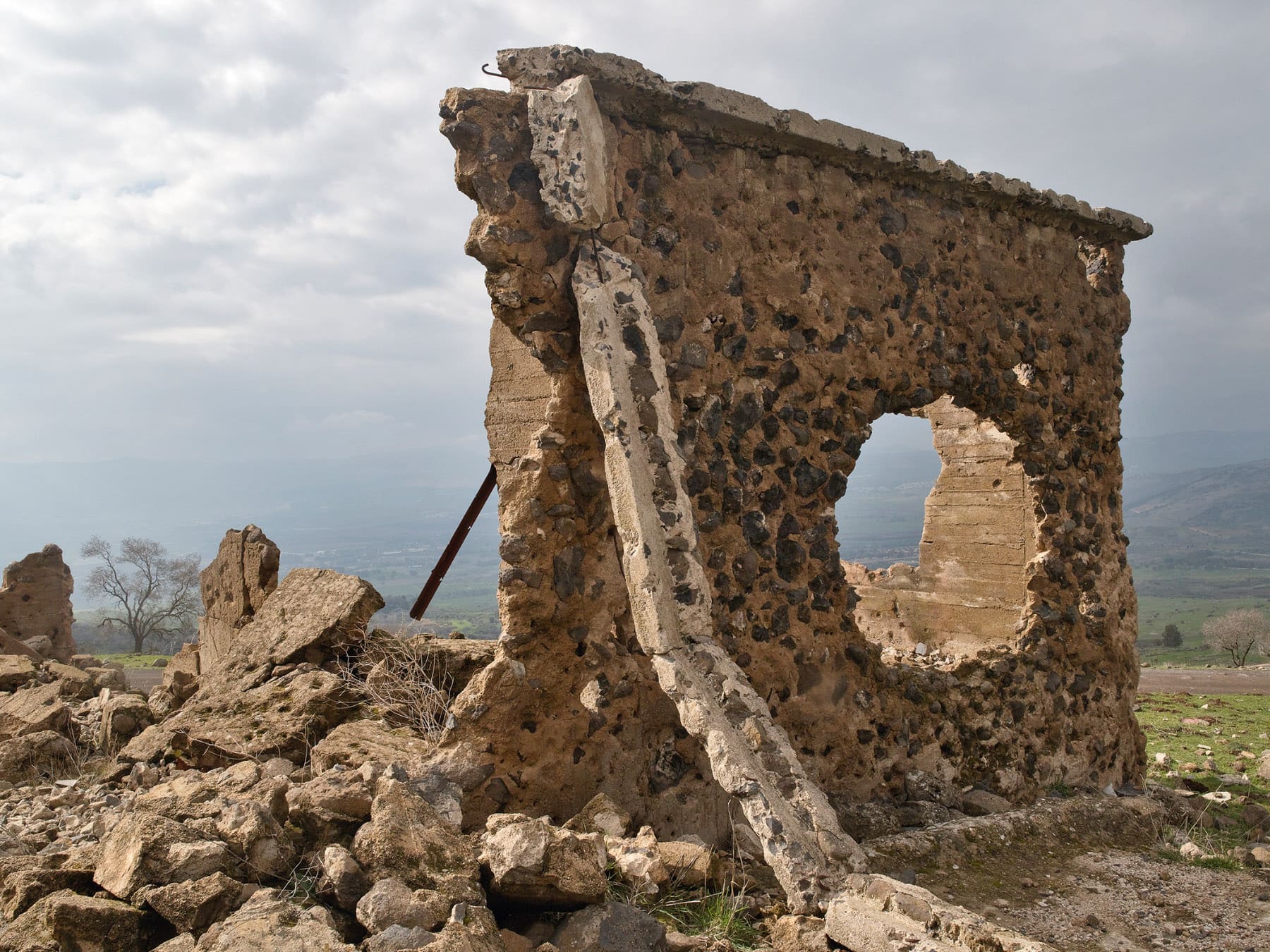 Shai Kremer
Fallen Empires
---
past Exhibition
January 5 — March 31, 2012
---
The Robert Koch Gallery is pleased to present Shai Kremer: Fallen Empires, an exhibition of large-scale color photographs of Israeli landscapes marked by historical conflicts and empire building. Moving beyond a one-sided view of Israel's history, Kremer's photographs explore the layered traces of historical nation building—shattered houses, remnants of corrugated fencing, and abandoned army barracks—as a process of construction and upheaval.
Kremer's camera looks at an Israel ignored by media headlines, revealing a land written and re-written by conflict. His beautifully haunting images capture poignant juxtapositions of creation and destruction, man-made and natural, timeless and ephemeral. "My images of vestiges are a platform for discussion about the legitimacy and efficiency of imperialism and its use of power," the artist says. "The camera… reveals inconvenient truths and explores the landscape as a place of amnesia and erasure." By visually highlighting Israel's archeological ruins as reminders of a historical past, Kremer questions how they are used today in discourse around the Israeli-Palestinian conflict and the future of the country.
Kremer was born in Israel and now divides his time between Tel Aviv and New York. His work has been featured in solo and group exhibitions world wide, including Exposed: Voyeurism, Surveillance and the Camera at The San Francisco Museum of Modern Art and the Tate Modern, London in 2010; Looking In, Looking Out: The Window in Art at the Israel Museum in 2010; Reality Check at The Metropolitan Museum of Art, New York in 2008, the 2007 Guangzhou Photo Biennale in Canton, China; Loaded Landscape at the Museum of Contemporary Photography, Chicago, IL in 2007, Engagement-Contemporary Photography at the Israel Art Museum in Jerusalem in 2007, and Disengagement at the Contemporary Art Museum in Tel Aviv, Israel in 2006. His photographs are held in the collections of the Metropolitan Museum of Art; Museum of Contemporary Photography, Chicago, IL; San Francisco Museum of Modern Art, New York; Museum of Fine Arts, Houston; Israel Art Museum, Jerusalem; and Contemporary Art Museum, Tel Aviv, Israel, among others.
Featured Work
Featured Work