Michael Wolf
The Transparent City
past Exhibition
November 6, 2008 — January 31, 2009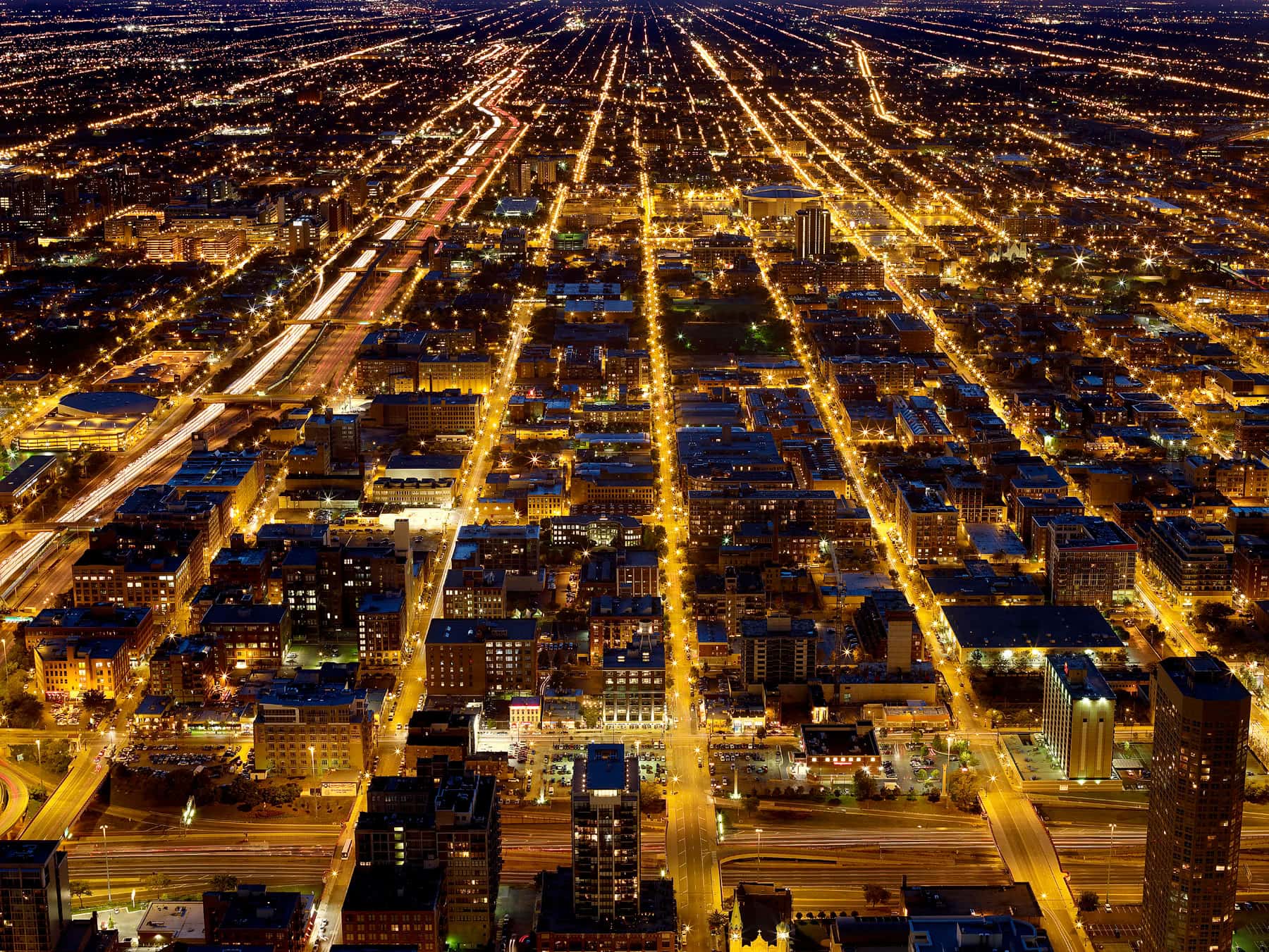 Michael Wolf
The Transparent City
---
past Exhibition
November 6, 2008 — January 31, 2009
---
Focusing entirely on the classic Chicago cityscape, Michael Wolf directs his penetrating lens on an American city for the first time in The Transparent City. With this work Wolf offers images of human vulnerability coupled with the harsh sterility of modern life as seen through his unapologetic voyeurism and trademark architectural photographic style. Following his Real Fake Art series, Wolf simultaneously praises Chicago's historic architecture while exposing it as a concrete jungle. The urban landscape serves as subject and backdrop for Wolf's voyeuristic exploration. His prints communicate to the viewer the surreal feeling one has when isolated among millions, and as though the viewers themselves are in the urban density. Similar to the work of American painter Edward Hopper, Wolf conveys a mood of confinement and solitude with his pictures. The details in the images allow Wolf to temper and unsettle how one sees the picture: is it a banal scene, or is something about to erupt? Naturally, Wolf's concern with the surfaces of these buildings is equally matched with his probing into their interiors. Whether it's a man drinking Pellegrino at his kitchen counter, or a woman sitting on her couch, Wolf reminds us that an urban life is one that is always lived in isolation, but nevertheless in the constant company of others. This is all the more enhanced by Wolf's capturing of people at home or at work as they watch television, speak on the phone, surf the internet, or concurrently engage in all of these activities. They are in constant communication, but are still alone.
Wolf lofts purely visual reporting on contemporary urban living in The Transparent City above sheer documentation. As Natasha Egan, associate director and curator at the Museum of Contemporary Photography, Columbia College of Chicago, has remarked, Wolf "looks through the multiple layers of glass to reveal the social constructs of living and working in an urban environment… explor[ing] the complex and sometimes blurred distinctions between public and private life in a city made transparent by his intense observation." The result is a brilliantly crafted overlapping of intimate and panoptic viewing brought to life and immediately paused for our consideration.
Born in Munich in 1954, Michael Wolf was raised in the United States and Germany. He studied at UC Berkeley before earning a degree from the University of Essen as a student of Otto Steinert. Wolf is the recipient of the 2005 World Press Photo Award and the American Photography Award. His work has been exhibited at the Museum of Contemporary Photography in Chicago, Deutsches Architektur Museum in Frankfurt, Museum der Arbeit in Hamburg, and Bauhaus Museum in Dessau. Wolf's photographs are also included in prestigious collections both domestically and abroad at The Metropolitan Museum of Art, Brooklyn Museum, Deutsches Architektur Museum, Milwaukee Art Museum, and Museum Folkwang, Essen. Wolf's work is currently on view at MASS MoCA, and his installation, The Real Toy Story, will be shown at the Shanghai Biennale in September 2008. The Transparent City is also the subject of a new book of the same title copublished by the Museum of Contemporary Photography, Columbia College of Chicago and Aperture Gallery in New York.
Featured Work
Featured Work