Michael Wolf
Life in Cities
past Exhibition
February 6 — May 16, 2020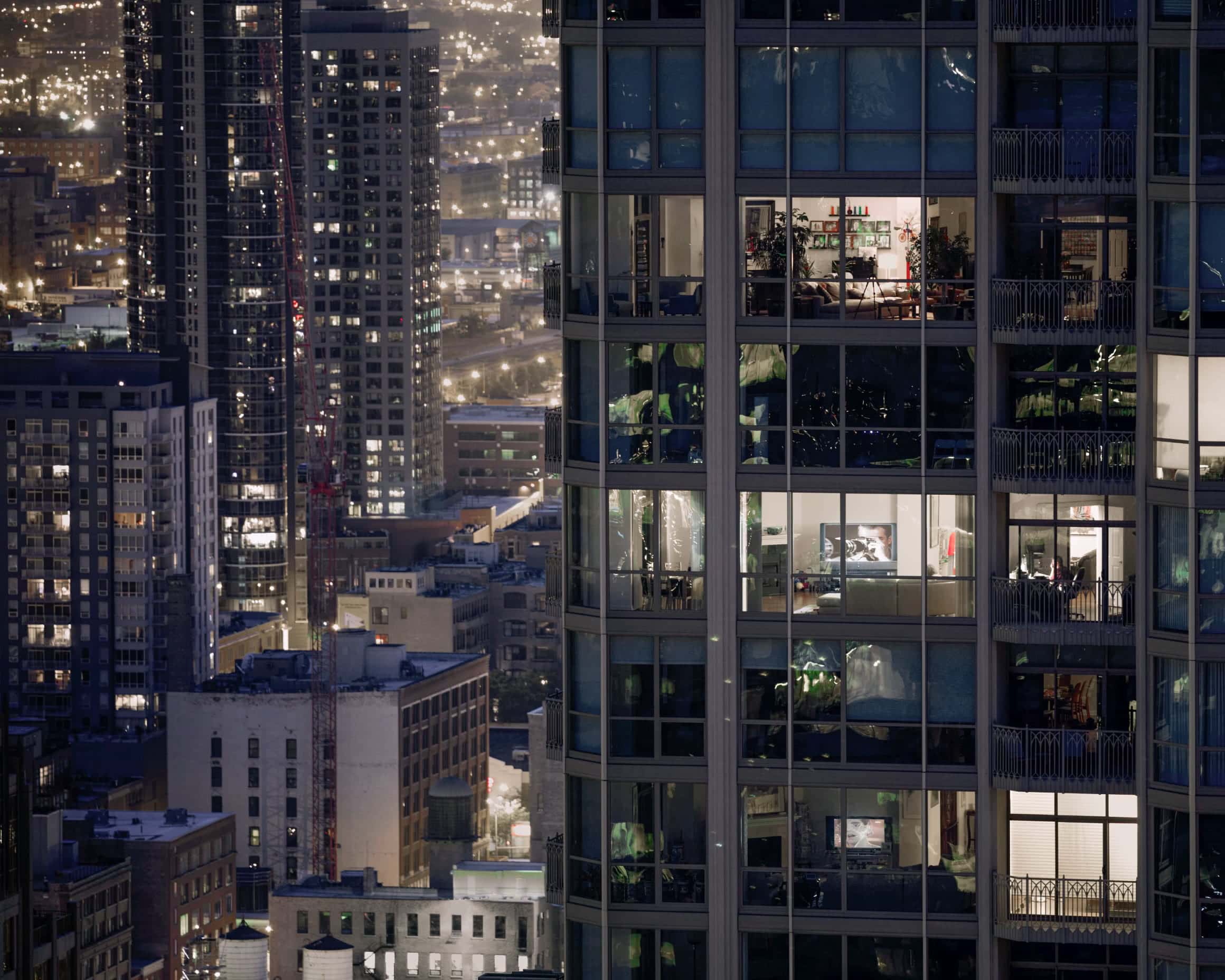 Michael Wolf
Life in Cities
---
past Exhibition
February 6 — May 16, 2020
---
The Robert Koch Gallery is proud to present Michael Wolf: Life in Cities, a survey celebrating Michael Wolf's life and work. For over four decades Wolf examined the layered urban landscape, addressing juxtapositions of public and private space, and anonymity and individuality in relation to history and modern development. Michael Wolf's work on life in cities was always driven by a profound concern for the people living in these environments and for the consequences of massive urbanization on contemporary civilization. This commitment and engagement remained central throughout his career. The Robert Koch Gallery was the first gallery to represent Michael Wolf, and did so exclusively for many years, presenting Wolf's first exhibition of his breakthrough project Architecture of Density in 2005 and later the first gallery exhibition of Transparent City in 2008. Our gallery is honored to have mounted many ground-breaking exhibitions of Michael Wolf's work prior to his untimely passing in 2019.
Born in Munich, Germany in 1954, Michael Wolf grew up in the United State and Canada. He studied at UC Berkeley before earning a degree from the University of Essen in Germany as a student of Otto Steinert. His photographs are in the permanent collections at the Metropolitan Museum of Art, New York; The Brooklyn Museum; the Cleveland Museum of Art; the Nelson-Atkins Art Museum, Kansas City; Rijksmuseum, Amsterdam; The Hague Museum of Photography; Museum Folkwang, Essen, Germany; and the Museum of Contemporary Photography, Chicago, among others. His work was included in the Hong Kong Pavilion at the 2010 Venice Biennale for Architecture and has been exhibited at the Victoria and Albert Museum, London; Museum of Contemporary Photography, Chicago; Massachusetts Museum of Contemporary Art; Deutsches Architektur Museum, Frankfurt, Germany; Museum der Arbeit, Hamburg, Germany; Bauhaus Museum, Dessau, Germany; Palazzo Reale, Milan, Italy; and the Royal Museums of Fine Arts of Belgium, Brussels, among others. In 2010 Wolf was shortlisted for the prestigious Prix Pictet award for his Architecture of Density series, and again in 2016 for his Tokyo Compression series.
Michael Wolf's first major retrospective Michael Wolf: Life in Cities premiered in 2017 at the prestigious Rencontres de la Photographie festival in Arles, then travelled to The Hague Museum of Photography, the Fondazione Stelline in Milan, the Deichtorhallen Hamburg, and the Urania Berlin. The Josef Albers Museum in Bottrop, Germany, opened an exhibition of Wolf's early work from the Bottrop-Ebel 76 series in February of 2019 prior to the artist passing. There are numerous monographs published of Michael Wolf's work.
Featured Work
Featured Work