Jeff Brouws
Approaching Nowhere
past Exhibition
November 2 — December 28, 2006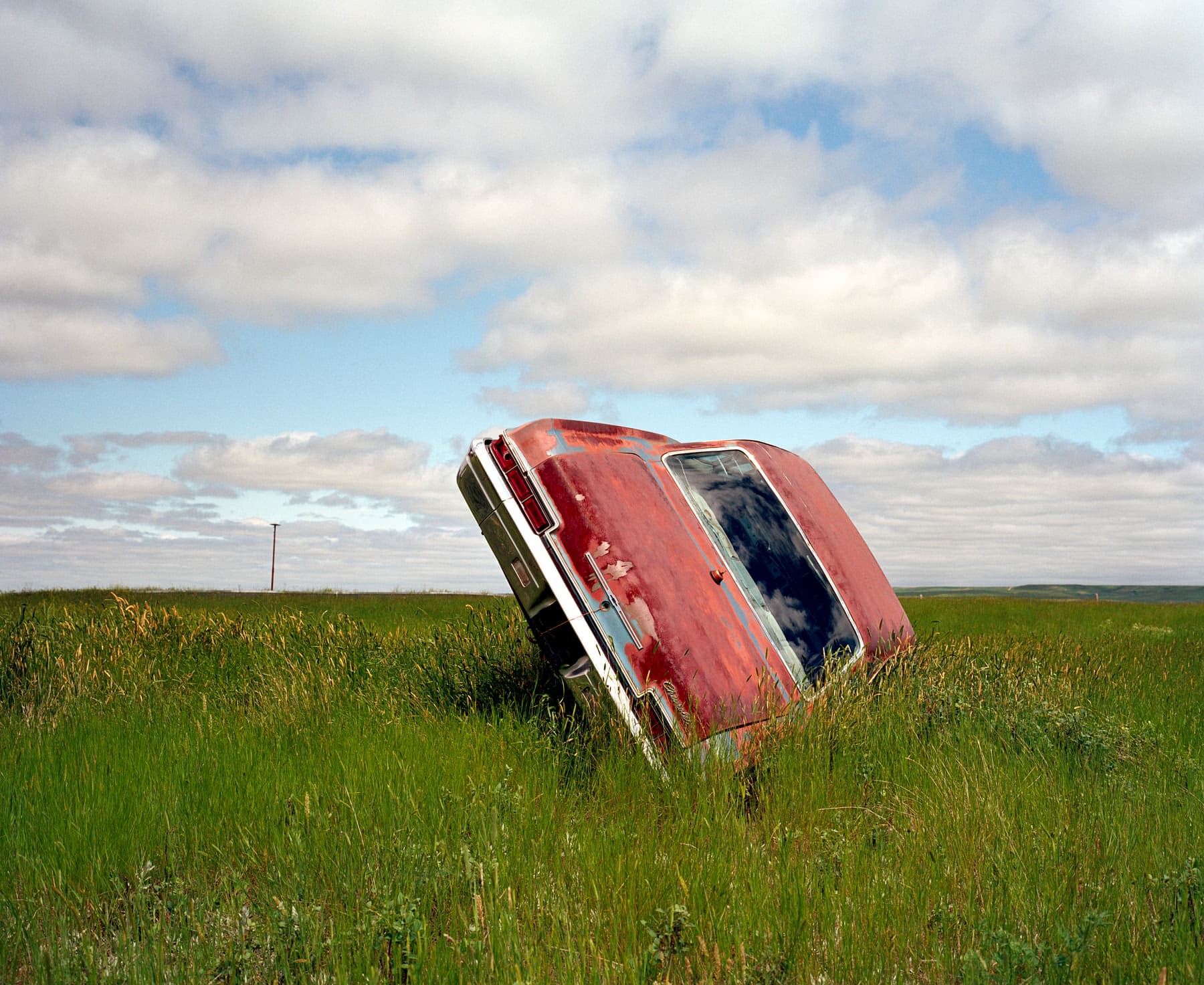 Jeff Brouws
Approaching Nowhere
---
past Exhibition
November 2 — December 28, 2006
---
Robert Koch Gallery is pleased to announce Approaching Nowhere, Jeff Brouws' fourth exhibition at the gallery. The exhibition coincides with the recent release of Brouws' book of the same title and will highlight selected images from the monograph. Using large-scale color photography, Brouws chronicles transitioning American cultural topographies.
In this series, Brouws explores places on the periphery. Photographs of crumbling factories, perpetually lonely roads, and hillsides dotted with franchise logos reveal a vibrancy lost to economic decline, gentrification, and the usurping of valuable farmland. Brouws' concern for the shifting social panorama reaches the viewer through the stark beauty of his photographs, articulating the tension between the not-wholly discarded past and the uncertain future. Brouws' images speak of approaching a nowhere – a literal landscape of places that no longer have a trajectory or history but simply hover, as an ubiquitous presence that is constantly being reinvented. Speaking on his methodology, Brouws explains, "I practice something called layering in my photography. I like to return multiple times to locations I'm interested inÉ there are always transformations happening, transformations to record." Although his images record these transmutations the works also speak of our tendency to abandon, disregard, and forget.
"Radiant images of a ravaged and abandoned landscape. Approaching Nowhere is a luminous as Meyerwitz's Cape Light, as mesmerizing as Shore's Uncommon Places, as unsettling as Eggleston's Democratic Forest. Eerie, beautiful, and heartbreaking. The work of an American master." – Michael Lesy, photo historian and author of Wisconsin Death Trip and Angel's World
Born in San Francisco, Jeff Brouws is a self-taught photographer. His work has been featured in numerous exhibitions and is included in the collections of the J.Paul Getty Museum, Los Angeles; the Los Angeles County Museum of Art; and the Whitney Museum of American Art, New York. His published works include Approaching Nowhere (W.W. Norton and Company, 2006); Readymades: American Roadside Artifacts (Chronicle Books, 2003); Inside the Live Reptile Tent: The Twilight World of the Carnival Midway (Chronicle Books, 2001); Highway: America's Endless Dream (Stewart, Tabori & Chang, 1997); and Twentysix Abandoned Gasoline Stations (Gas-N-Go Publications, 1992).
Featured Work
Featured Work