Debra Bloomfield
Wilderness
past Exhibition
November 22, 2014 — February 14, 2015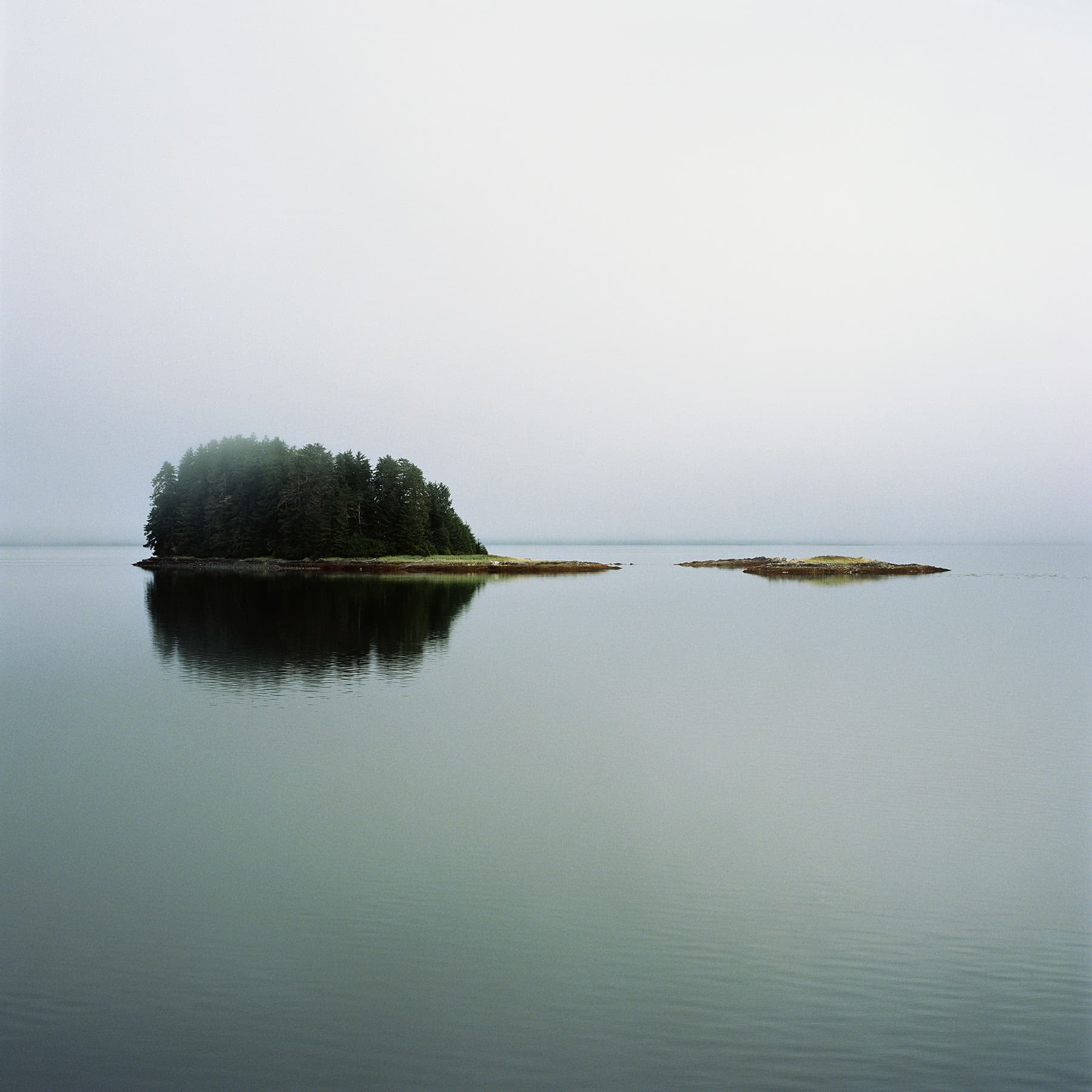 Debra Bloomfield
Wilderness
---
past Exhibition
November 22, 2014 — February 14, 2015
---
Robert Koch Gallery is pleased to present Wilderness, an exhibition of works by Debra Bloomfield, coinciding with the release of her monograph of the same title, published by the University of New Mexico Press. Featuring landscape works selected from an intensive photographic project spanning five years, Wilderness showcases Bloomfield's immersive approach to her subject matter. In addition, we are proud to announce that one of Bloomfield's works featured in the exhibition, Wilderness 02082-8-07, was selected by Giorgio Armani as the cover image of this year's Paris Photo ACQUA Exhibition, which will be on view at Paris Photo in mid-November.
The images in this exhibition range between minimalist gradient work and dream-like landscapes. While the natural spaces and moments Bloomfield depicts in her photographs are located in the coastal areas of southeastern Alaska, the images are meant to prompt discussion regarding the value of environmental conservation as well as to express a sensibility of wilderness which is atemporal, and not rooted in one place; rather an evocation of the universal qualities of wilderness. With Wilderness Bloomfield invites viewers to investigate these natural spaces, not only for their environmental and conservation meanings, but also their formal beauty, and for their meditative qualities.
Bloomfield is an artist and educator based in the Bay Area. Her photographic works are represented in numerous museum collections, including the San Francisco Museum of Modern Art; the Victoria and Albert Museum, London; the Museum of Fine Arts, Boston; the George Eastman House; the New Mexico Museum of Art, Santa Fe; the Center for Creative Photography, Tucson; the University of California, Berkeley Art Museum; the Phoenix Art Museum; and the Honolulu Museum of Art among others.
In addition to Wilderness, other monographs on the subject of Bloomfield's work include Still: Oceanscapes by Debra Bloomfield (Chronicle Books, 2008) and Four Corners (University of New Mexico Press, 2004). An educator in the San Francisco Bay Area since 1977, Bloomfield teaches at the San Francisco Art Institute.
Featured Work
Featured Work