Debra Bloomfield
Oceanscapes
past Exhibition
May 6 — June 26, 2004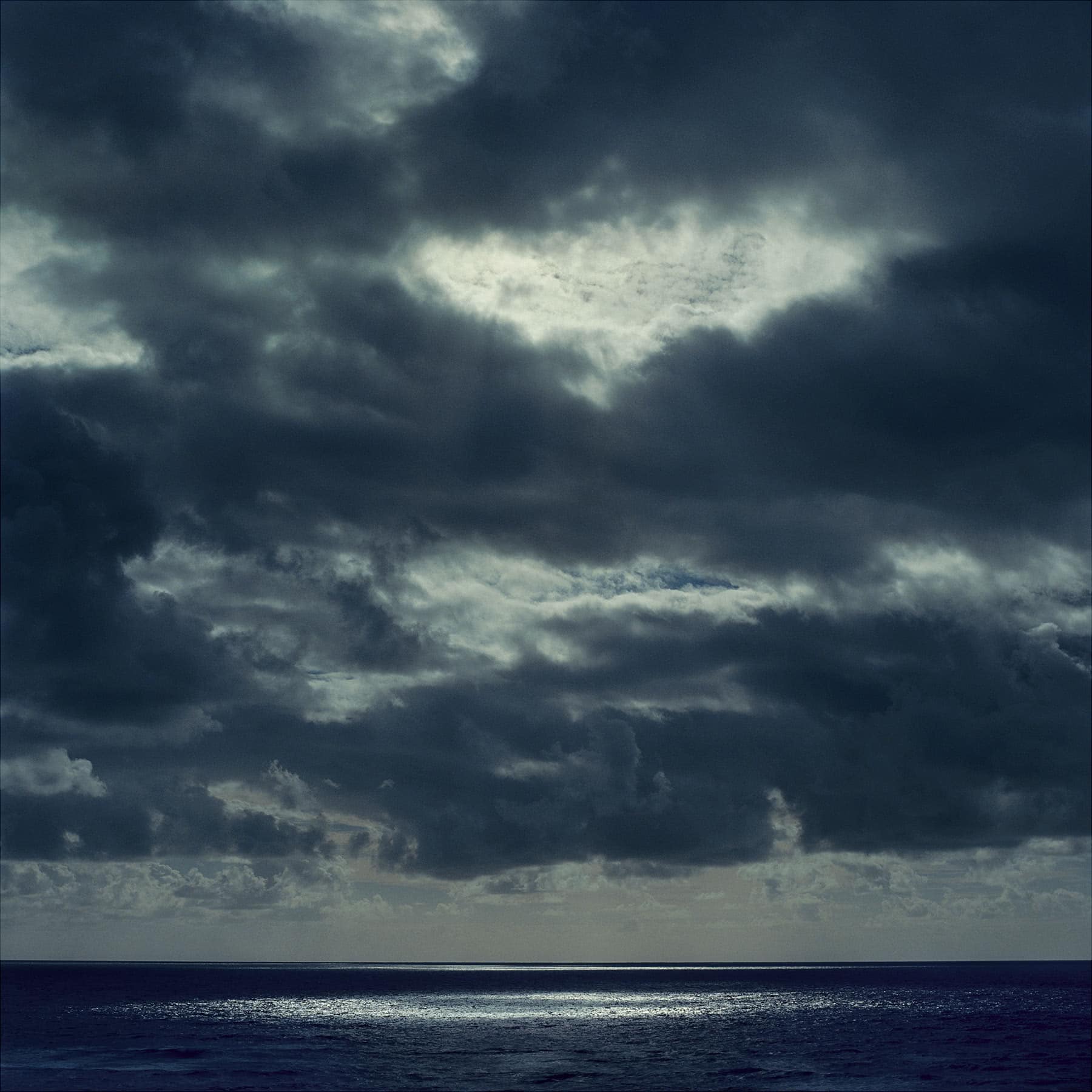 Debra Bloomfield
Oceanscapes
---
past Exhibition
May 6 — June 26, 2004
---
Robert Koch Gallery is pleased to present Oceanscapes an exhibition of color photographs by Debra Bloomfield to coincide with the release of her monograph Four Corners, published by University of New Mexico Press.
Throughout a career spanning three decades, Debra Bloomfield has produced a wide range of work that has consistently explored the relationship between the internal and the external world. Bloomfield continues this exploration in Oceanscapes, pursuing theme and variation in a suite of images depicting vast horizons of water and sky. Building on subtle shifts of color and tone, these images channel the ocean's varied forms—from dark waters under ominous clouds to soft blue expanses where sea and sky nearly blend—and reference the many sides of the human psyche.
Bloomfield devotes years to each of her projects, returning repeatedly to the same place, yet her images seem to exist outside of time and belie specific location. Regarding her work, Steve Yates, Curator of Photography at the Museum of Fine Arts, Santa Fe, writes "Bloomfield re-ascertains the timeless quintessence of life and universality of place. Her color interpretations are literal and poetic in sensibility not unlike the inventive spirit within the art of Georgia O'Keeffe… The photographs sustain their own unique presence through subject, color, light, and space."
Bloomfield's work is in the permanent collections of the San Francisco Museum of Modern Art, the Boston Fine Arts Museum, the Contemporary Museum of Art, Honolulu, and other major museums. An educator since 1977, Bloomfield is a distinguished guest faculty member at the San Francisco Art Institute and has taught at the University of California, Davis, The University of California, Berkeley, California State University at Hayward, and the California College of Arts and Crafts.