Kenneth Josephson
The Light of Coincidence
past Exhibition
April 28 — July 2, 2016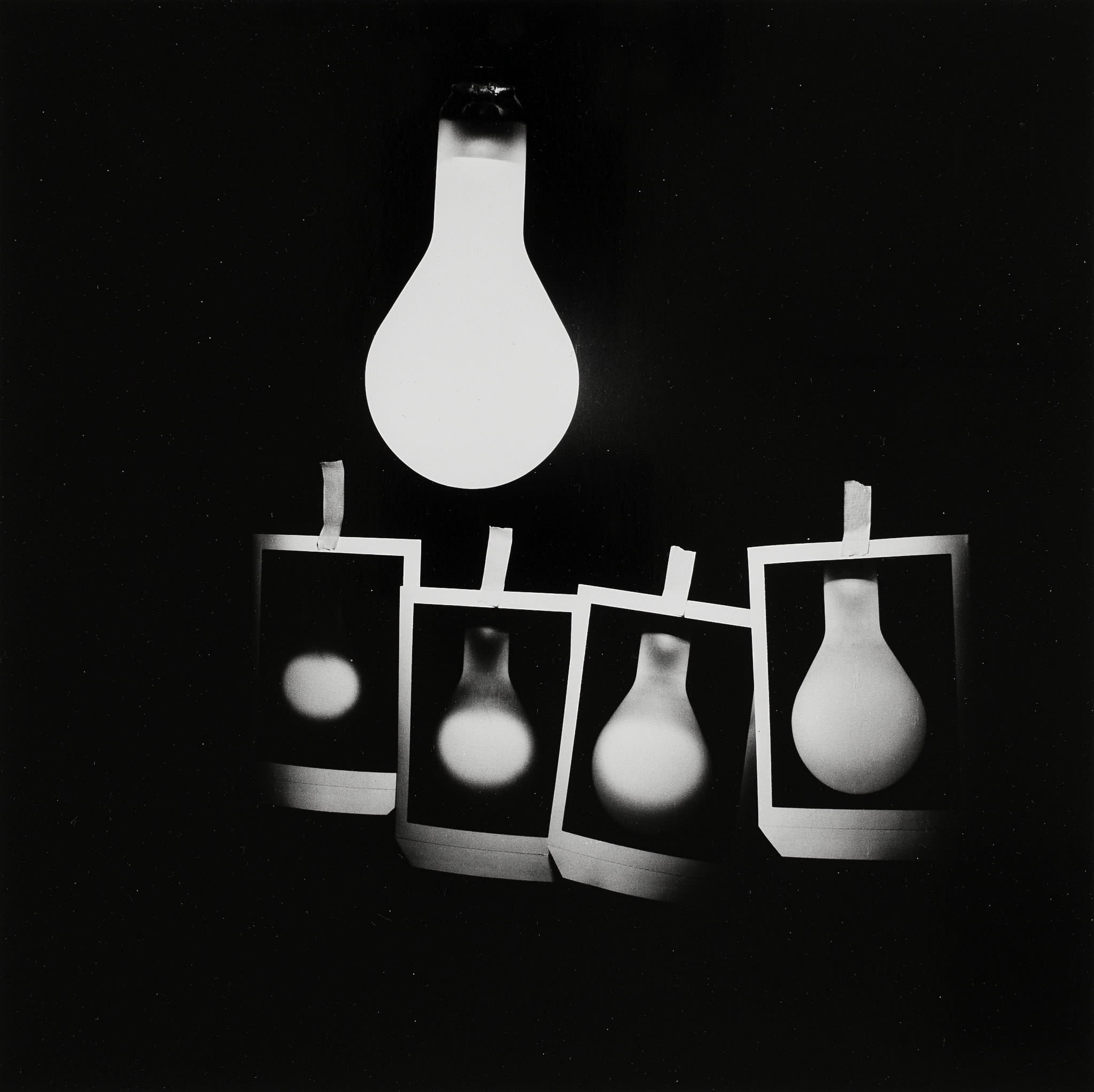 Kenneth Josephson
The Light of Coincidence
---
past Exhibition
April 28 — July 2, 2016
---
Robert Koch Gallery is pleased to announce Kenneth Josephson: The Light of Coincidence in conjunction with the recent release of his latest monograph of the same title. Josephson has long been recognized as one of the early and most influential American practitioners of conceptual photography. The exhibition will showcase Josephson's ground breaking and highly experimental black and white photographs spanning more than six decades. For this third exhibition at the gallery the work will be presented by the following genres in keeping with the monograph: Nature/Landscape, Man-Made/Urban, Self-Portrait, Studio/Objects, Women, and Family.
Kenneth Josephson is known for his conceptual photographs that famously layer pictures within pictures, focusing on the act of picture making and offering playful commentary on photographic truth and illusion. His experiments require the viewer to consider the act of photography and convey the artist's desire to question the medium and reject the illusion of realism. As an example, through the use of hand-held measuring devices, Josephson constructs parodies of pseudo-scientific inquiry, ultimately challenging the use of photography as the ultimate measuring device of "reality." In Josephson's photographs it is the photograph itself that assures us that we should question the veracity of photography.
Kenneth Josephson was born on July 1, 1932 in Detroit, Michigan. He earned a BFA from the Rochester Institute of Technology in 1957, where he studied under Minor White. In 1960, he earned an MS from the Institute of Design of the Illinois Institute of Technology, Chicago, where he studied with Harry Callahan and Aaron Siskind. Josephson was a professor at The School of the Art Institute of Chicago from 1967 to 1997, and a founding member of the Society for Photographic Education. He is the recipient of the John Simon Guggenheim Memorial Foundation fellowship (1972) and two National Endowment for the Arts fellowships (1975 and 1979). His work is in the collections of numerous institutions including the Museum of Modern Art, New York; The Metropolitan Museum of Art, New York; San Francisco Museum of Modern Art; The J. Paul Getty Museum, Los Angeles; Art Institute of Chicago; Smithsonian American Art Museum, Washington, D.C; Bibliothèque National de France, Paris; and Fotografiska Museet, Stockholm, among others. Monographs include, Kenneth Josephson: A Retrospective (Art Institute of Chicago), Kenneth Josephson: Selected Photographs (Only Photographs), and Kenneth Josephson: The Light of Coincidence (University of Texas Press).
Featured Work
Featured Work