Kenneth Josephson
past Exhibition
May 7 — June 27, 2009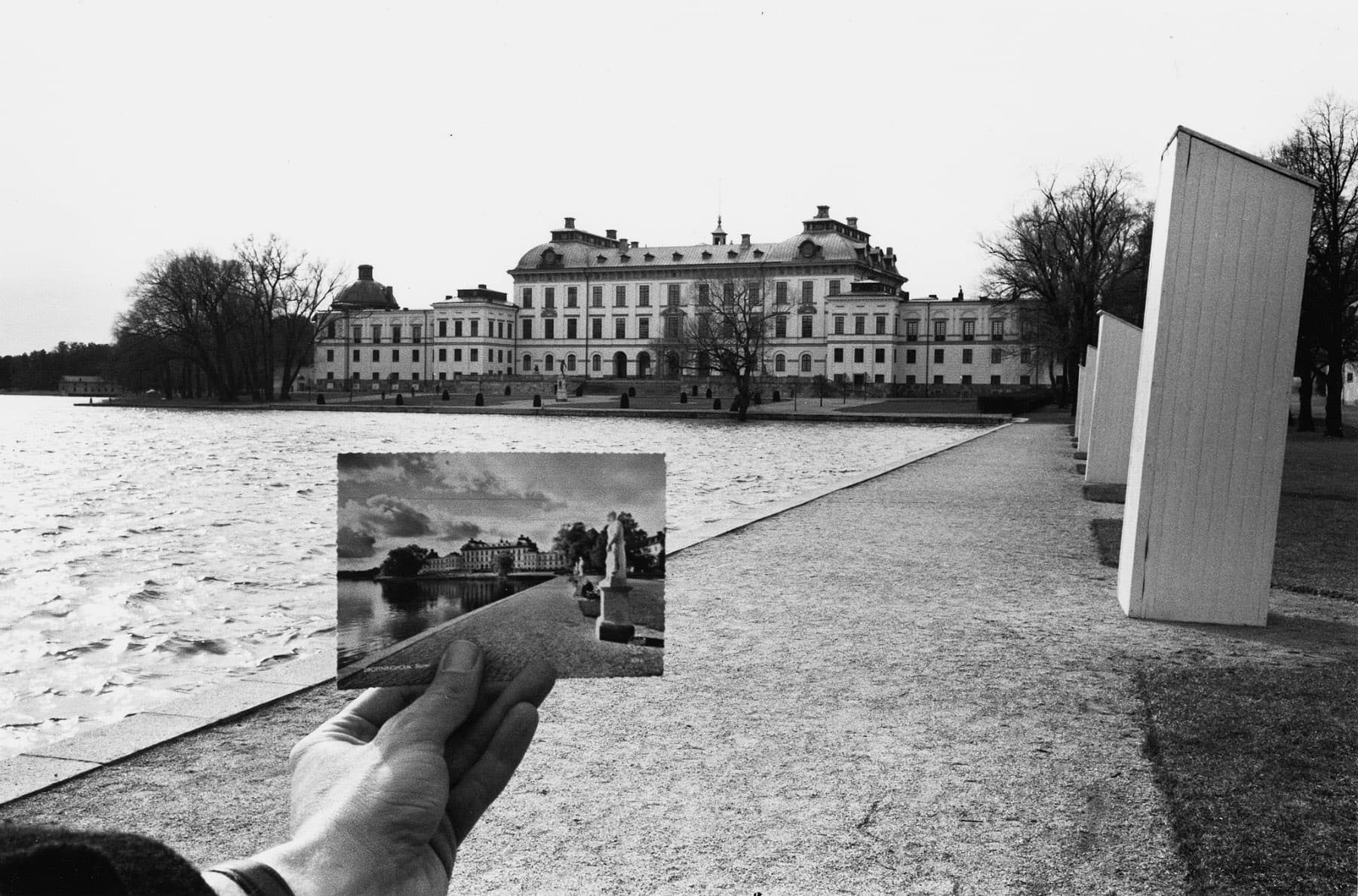 Kenneth Josephson
---
past Exhibition
May 7 — June 27, 2009
---
The Robert Koch Gallery is pleased to announce a solo exhibition of photographs by Kenneth Josephson, an early and influential practitioner of conceptual photography. The exhibition showcases the highly experimental black and white vintage photographs of Josephson from the 1960s and 1970s.
Kenneth Josephson's conceptual photographs famously layer pictures within pictures, focusing on the act of picture making and offered playful commentary on photographic truth and illusion. His photographic experiments require the viewer to consider the act of picture making and convey the artistÍs desire to question the medium and refuse the illusion of realism. At times Josephson employs hand-held measuring devices, sizing the experiences he records in a mockery of toursism or pseudoscientific inquiry. His wry visual humor satirizes the use of photography as the ultimate measuring device of "reality."
New York State, 1970, from the series Images within Images, is a clever illusion, constructed precisely to draw attention to its own artifice. As with Renè Magritte's paintings, we are reminded that a picture of a boat, no matter how real it looks, is still not a boat. In Josephson's photographs it is the photograph itself that assures us that we should question the veracity of photography. What we gain from his work is the ability to see beyond the apparent reality of photographic description into the realm of the artist's photographic representation.
Kenneth Joesphson was born on July 1, 1932 in Detroit, Michigan. He earned a BFA from the Rochester Institute of Technology in 1957, where he studied under Minor White. In 1960, he earned an MS from the Institute of Design of the Illinois Institute of Technology, Chicago, where he was strongly influenced by Harry Callahan and Aaron Siskind. Josephson was a professor at The School of the Art Institute of Chicago from 1967 to 1997, and a founding member of the Society for Photographic Education. He is the receipient of the John Simon Guggenheim Memorial Foundation fellowship (1972) and two National Endowment for the Arts fellowships (1975 and 1979). His work is in prestigious collections including the Museum of Modern Art and Metropolitan Museum of Art, New York; The Art Institute and Museum of Contemporary Art, Chicago; National Museum of American Art, Smithsonian Institution, Washington, D.C; Museum of Modern Art, San Francisco; Biblioteque National, Paris; and Foograficka Maseet, Stockhom. Monographs include Kenneth Josephson: A Retrospective (Art Institute of Chicago).
Featured Work
Featured Work