Bill Owens
Leisure
past Exhibition
March 3, 2005 — April 30, 2015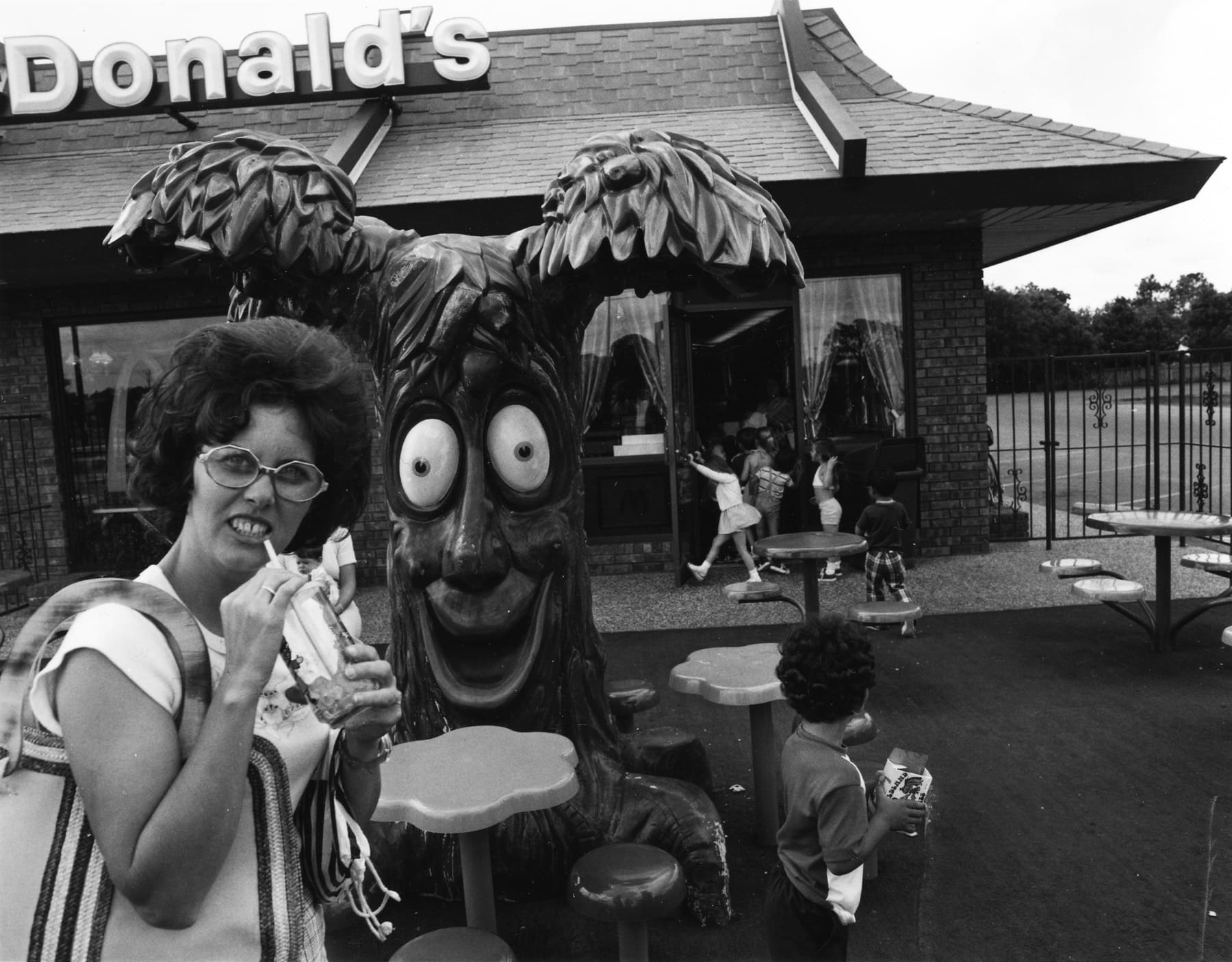 Bill Owens
Leisure
---
past Exhibition
March 3, 2005 — April 30, 2015
---
Robert Koch Gallery is pleased to present Leisure an exhibition of photographs by Bill Owens, featuring images from the previously unreleased final installment of his landmark Suburbia series. In the culmination of his documentation of suburban life Bill Owens explores the wide variety of leisure activities, and again demonstrates his distinctive talent for creating images that are simultaneously direct, empathetic and humorous. Leisure consists of largely unseen images in both color and black & white, taken between 1968 and 1980.
In the late sixties, Bill Owens began photographing his friends and neighbors in suburban Livermore, California, and soon embarked upon an ambitious photographic project to capture the complexities of life in the burgeoning American suburbs. Owens' job as a photographer for The Livermore Independent, a Bay Area newspaper, provided him additional access to all facets of life in three nearby communities. Over the course of a decade Owens completed four photographic series, each focusing on different elements of the suburban existence, such as home and family, social organizations, and the workplace. Leisure, the fourth installment, unpublished at the time of completion, follows the residents of the suburbs in their free time. The images in Leisure depict a wide range of pursuits, including sports and games, shopping, weekend excursions, vacations, and eating out.
For Leisure– as with each of his Suburbia series- Owens approached the new phenomenon of the suburbs with an understanding that the suburbs were as much characterized by optimism and a feeling of freedom as by materialism and uniformity, which was a more common view at the time. While Owens looks at his subjects with a certain admiration, he doesn't shy away from exposing the stranger sides of a familiar world or incorporating elements of irony or comedy into seemingly straightforward images. As Gregory Crewdson writes in the introduction to Leisure (Fotofolio 2004):
Collectively, the photographs reveal a highly subjective and complex narrative viewpoint… Quotidian settings like the home, the yard, the club, the workplace or the vacation spot serve as backdrops in which small events are played out in front of the camera. Owens' photographs use telling details, odd occurrences, and quiet revelations to transform these familiar scenes into small dramas.
Owens' first book, Suburbia, was an immediate success upon publication in 1973, achieving cult status and later recognition as one the most influential photography books of the twentieth century. Indeed, the wide-spread influence of Owens' photographs can be seen in the work of countless contemporary artists, from noted photographers such as Gregory Crewdson and filmmakers as varied as Paul Thomas Anderson, Sofia Coppola and Tim Burton, to artists and writers working in seemingly unrelated mediums. As Crewdson concludes in his introduction to Leisure: "For a generation of artists, Bill Owens' photographs define the iconography of the 1970s. The Suburbia series has become part of our cultural lexicon." Owens' work has been exhibited at many of the world's finest museums and is included in the collections of MoMA, New York; San Francisco Museum of Modern Art; Los Angeles County Museum of Art; The Museum of Contemporary Art, Los Angeles; National Museum of American Art, Washington D.C.; Bibliotheque Nationale de Paris, and others.
Leisure was recently published by Fotofolio; the book features 118 images in color and black & white, with a foreword by Sofia Coppola and an introduction by Gregory Crewdson. The book is available through the gallery.
Featured Work
Featured Work