Larry Schwarm
On Fire
past Exhibition
July 2 — August 28, 2004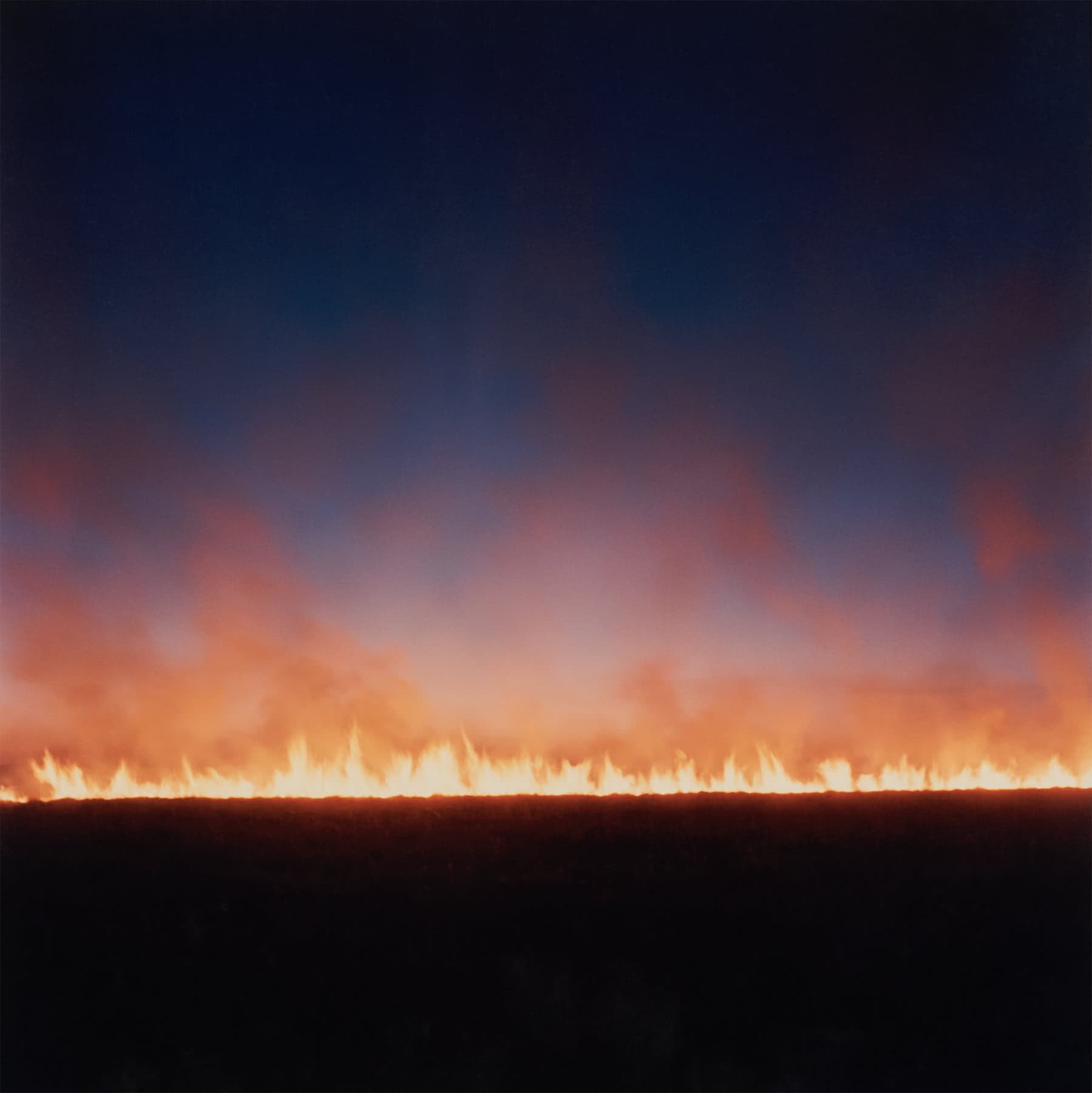 Larry Schwarm
On Fire
---
past Exhibition
July 2 — August 28, 2004
---
Robert Koch Gallery is pleased to announce its representation of Larry Schwarm with On Fire, an exhibition of his photographs of prairie fires, drawn from of a body of work created over more than decade. The exhibition is on view July 1 – August 26, 2004.
In Kansas, where one finds the largest remaining stretch of tallgrass prairie, an environment ever-diminished by the growth of cities, fires are set annually in a human intervention mimicking the prairie ecosystem's natural cycle of purging and regeneration. Taken at all times of day and night Larry Schwarm's photographs capture the fires of these controlled burnings at every stage, yet the images transcend mere documentation. Responding to fire's varied manifestations and engaging the symbolic subtexts of this dynamic natural "element," the images vary from sensuous and abstract to apocalyptic or otherworldly and within this nuanced visual range one finds a startling beauty born from devastation. In the afterward to his 2003 monograph Schwarm writes "in the landscape, fire is both destructive and life-forming at once. My interest is to capture the emotional associations and complexities of fire upon the land." Printed large scale and rendered in lush colors and textures, Schwarm's photographs place the viewer in close relation to the conflagrations and the subsequent calm, and reaffirm the mystery and redemptive power of fire, one of the lasting fascinations of humankind.
Schwarm grew up on a farm in Kansas and still resides in the state. Crediting the role this environment played in his evolution as a photographer, Schwarm writes "that seemingly empty landscape taught me how to look very carefully… no matter where I am, no matter what I'm looking at, my point of reference is the minimalist landscape of Kansas where I first observed the world."
Larry Schwarm's monograph, On Fire, published in 2003 by Duke University Press, was chosen from over 500 submissions to be the inaugural winner of the Center for Documentary Studies/Honickman First Book Prize in Photography. His photographs have been included in various publications and are in the permanent collections of the Smithsonian American Art Museum, San Francisco Museum of Modern Art, Philadelphia Museum of Art and others. Schwarm is a Professor of Art at Emporia State University in Emporia, Kansas, where he teaches photography.
Featured Work
Featured Work