Joshua Lutz
past Exhibition
February 4 — March 27, 2010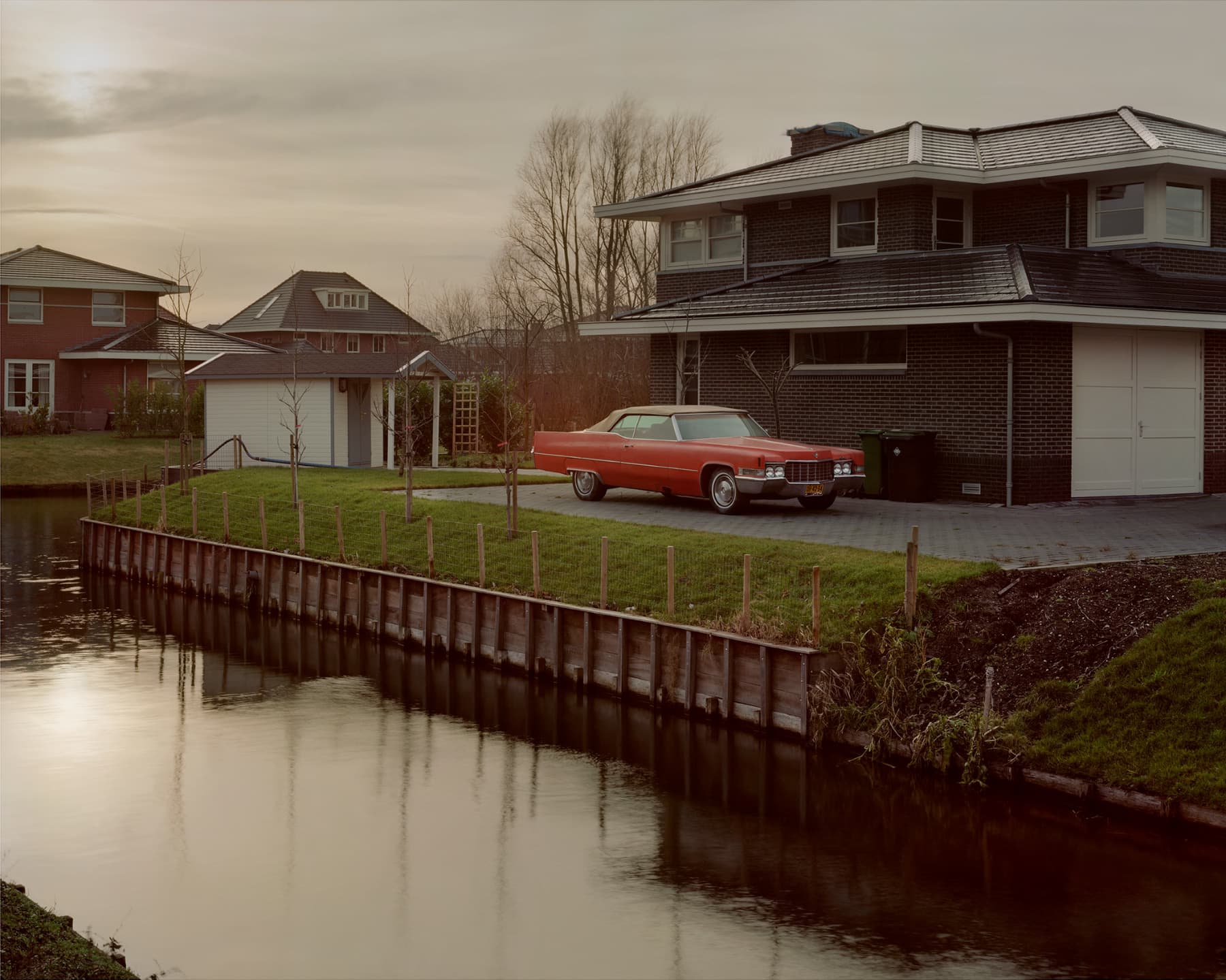 Joshua Lutz
---
past Exhibition
February 4 — March 27, 2010
---
The Robert Koch Gallery is pleased to announce a solo exhibition featuring the work of Joshua Lutz, opening Thursday, February 4, 2010. The show will comprise photographs of urban sprawl and suburban portraiture from the New York photographer's Meadowlands series, as well as photographs from Lutz's new body of work photographed in Amsterdam.
In what began as a search for Jimmy Hoffa's remains, Lutz's series, Meadowlands became a decade long project which presents a multi-faceted portrait of the landscape and residents of the thirty-two square-mile marshland and landfill between New York and New Jersey. Lutz's new series of photographs in Europe traces parallel themes of desolation and calm in a concordant hazy gray and brown palette. Shot with an 8×10 camera, Lutz's highly detailed photographs reveal the intimate relationship between a place and its inhabitants.
Influenced by Stephen Shore, Lutz's images of post-suburban landscapes are an extension of New Topographics: Photographs of A Man-Altered Landscape, the pivotal exhibition curated by William Jenkins at the George Eastman House in January 1975. Elaborating upon the themes of human expansion and modification of those affecting images of the American West, Lutz's photographs of the contemporary American East coast and Europe include a run-down liquor store, rows of wind turbines with factory smoke in the distance, two boys standing on an endless field of ice, and a body face down in a marsh.
R.C. Baker said of Lutz's work in The Village Voice, "nature constantly jousts with man-made structures in these photographs of concrete and steel geometries assailed by scrubby trees and rust. Although the Teamster boss is nowhere to be found, plenty of lost souls are captured by Lutz's lens."
Joshua Lutz received his BFA from Bard College in 1997, and his MFA from Bard College at the International Center of Photography in 2005. The recipient of the Tierney Fellowship, Best Editorial awards from Photo District News and Communication Arts, Lutz was also named one of Photo District News' top 30 emerging photographers. His work has been featured in publications ranging from The New Yorker and Harper's to The New York Times Magazine. He is currently on the faculty at the International Center of Photography.
Joshua Lutz's monograph, Meadowlands, was published by powerHouse Books in 2008; the book features 50 photographs and includes an essay by Robert Sullivan.