Hugh Brown
Allegedly
past Exhibition
September 9 — October 30, 2010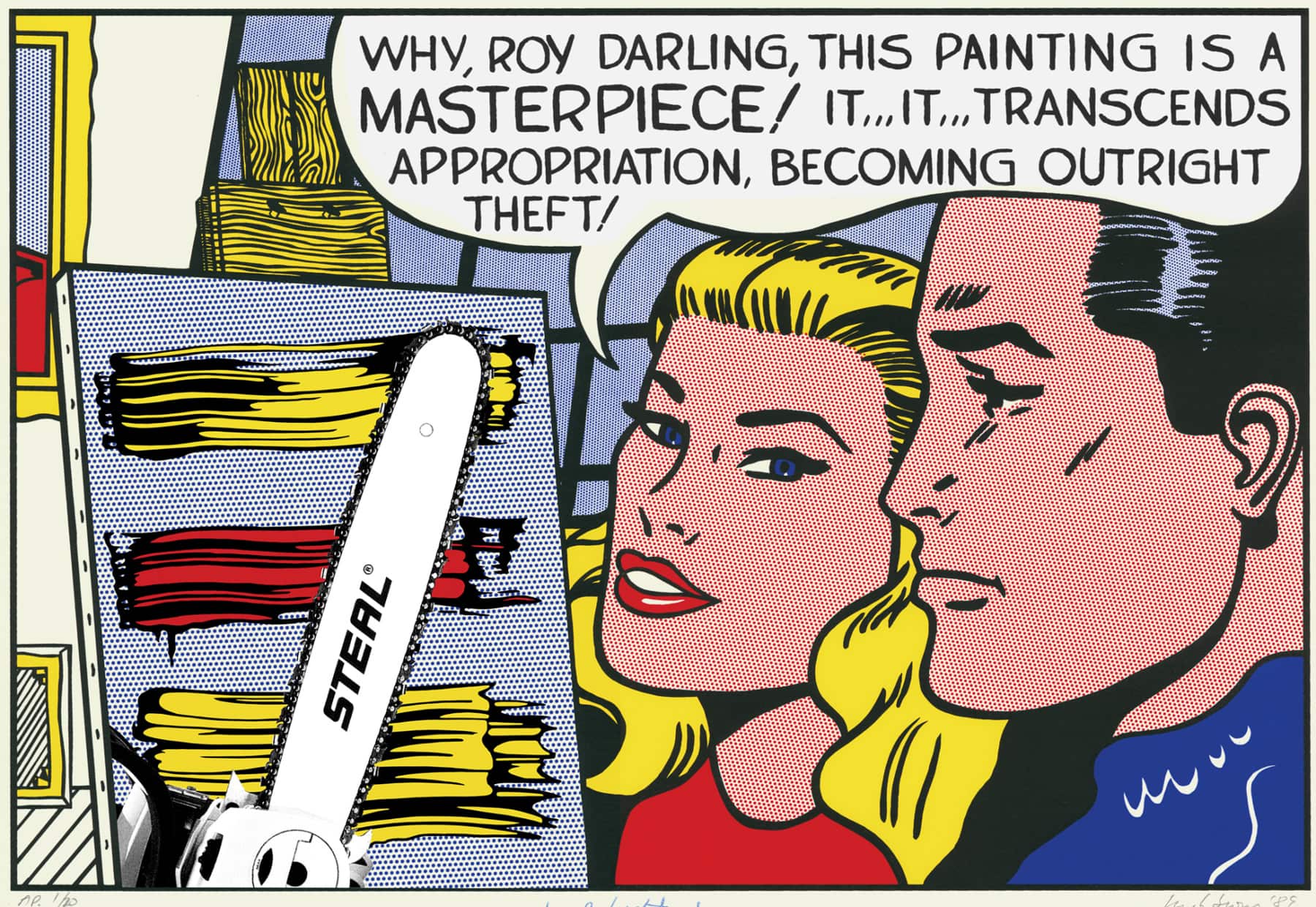 Hugh Brown
Allegedly
---
past Exhibition
September 9 — October 30, 2010
---
Robert Koch Gallery is pleased to present Hugh Brown: Allegedly, an exhibition of appropriated contemporary artwork that features Brown's artistic obsession: the chainsaw in American popular culture. Brown inserts chainsaw imagery into a variety of iconic images by well-known artists, paying stylistic homage to our contemporary art canon, while creating new meaning or encouraging the viewers to reconsider the original image. In his re-contextualization of iconic images, Brown follows in the steps of the Dadaists and Pop Artists as he borrows from aspects of past visual culture for experimentation and invention.
Into familiar works by Irving Penn, Diane Arbus, and Walker Evans, Hugh Brown introduces the chainsaw. In Arbus' famous photograph of a child clutching a hand grenade, Brown replaces the grenade with a chainsaw, and he adds a chainsaw to his meticulously re-created interior of Walker Evan's general store. Other references are not so obvious. For Vista Theater (Texas Chainsaw Massacre 2), 1992, Brown rented Los Angeles's Vista Theater and used a large format camera and an extremely long exposure to capture the entire Texas Chainsaw Massacre 2 film on a single print, resulting in an image almost exactly like the Hiroshi Sugimoto image it references.
Inherent in the process of appropriation is the fact that the new work recontextualizes whatever it borrows, while the original visual reference remains accessible. Brown diligently researches the processes and media of all the artists he appropriates, so each image is immediately identifiable as an image of an iconic contemporary artist. By inserting the chainsaw, the viewer is encouraged to view these familiar images anew. Brown cleverly chooses many contemporary works that began as appropriations themselves; He draws heavily on Pop Art and collage work, which utilize elements of pop culture and found objects, and in the ultimate appropriation statement, appropriates Sherri Levine, who is famous for appropriating the photographs of Walker Evans.
Hugh Brown has worked as an artist for 35 years, specializing in photography, printmaking and assemblage. He served as Creative Director for Rhino Records, a renowned archival and reissue label, and his groundbreaking designs in packaging and album design have garnered eleven Grammy nominations and three wins. Brown has had several solo shows and has exhibited in many group shows, including two at the San Francisco Museum of Modern Art.
Featured Work
Featured Work