Holly Andres
Sparrow Lane
past Exhibition
November 5, 2009 — January 30, 2010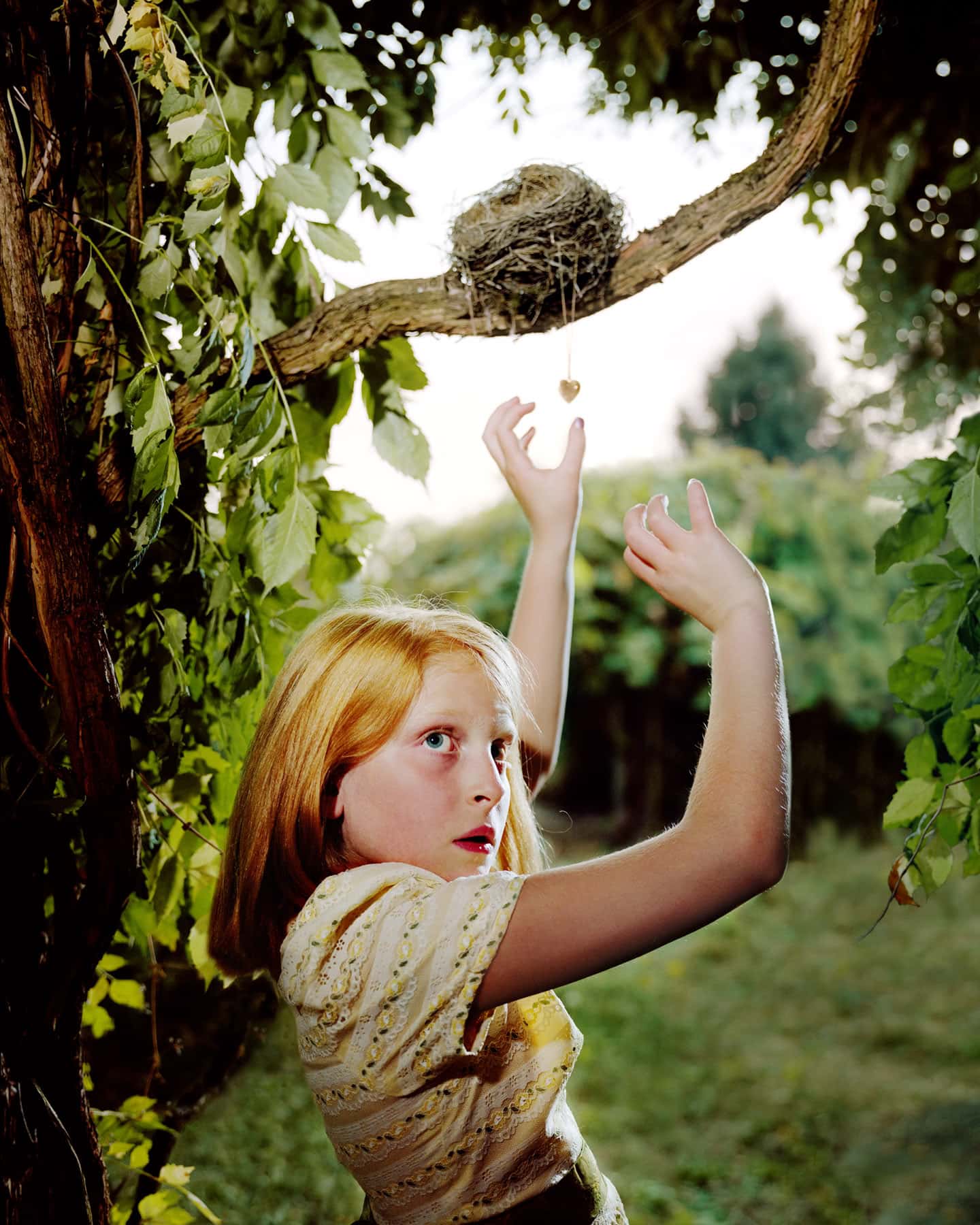 Holly Andres
Sparrow Lane
---
past Exhibition
November 5, 2009 — January 30, 2010
---
The Robert Koch Gallery is pleased to announce a solo exhibition featuring the work of Holly Andres, opening Thursday November 5, 2009. The show will comprise the Portland photographer's Sparrow Lane series, a suite of color photographs in which a group of young girls tenaciously explore for clues to an unnamed mystery.
Holly Andres calls on the rich visual history of film and narrative photography in her works, often citing personal and fictitious memories of childhood. In the Sparrow Lane series, she maps out the transition to womanhood through the story of a group of intensely curious adolescent females exploring their domestic surroundings. Like in a Nancy Drew story, the girls reveal hidden passages and secret rooms and stumble upon mysterious clues like skeleton keys and golden lockets. For Andres, these discoveries and mysteries lead to a forbidden knowledge – metaphors for rites of passage and the inevitable loss of innocence.
Influenced by the visual design of teen pulp novels from the 1960s and 1970s, Andres carefully selects costumes, props and sets in a hyper-coordination of rich, stylized color palettes. Her elaborate sets and dramatic lighting recall Hitchcock thrillers, fashion photography and tableau photographers like Jeff Wall and Gregory Crewdson.
Andres has also collaborated on short films that were featured in the 31st Annual Northwest Film & Video Festival, Best of the Northwest Touring Program, the Portland International Film Festival, the Baltimore Women's Film Festival and the Perpetual Art Machine in New York.
Holly Andres received her B.F.A. from the University of Montana in 2002, and her M.F.A. from Portland State University in 2004. She currently teaches video and photography at Portland State University as well as at the Pacific Northwest College of Art in Portland. In 2006 Andres was represented in the Oregon Biennial at the Portland Art Museum and the Annual National Juried Exhibition at Newspace Center for Photography.
Featured Work
Featured Work