Yamamoto Masao
past Exhibition
November 4, 2010 — January 27, 2011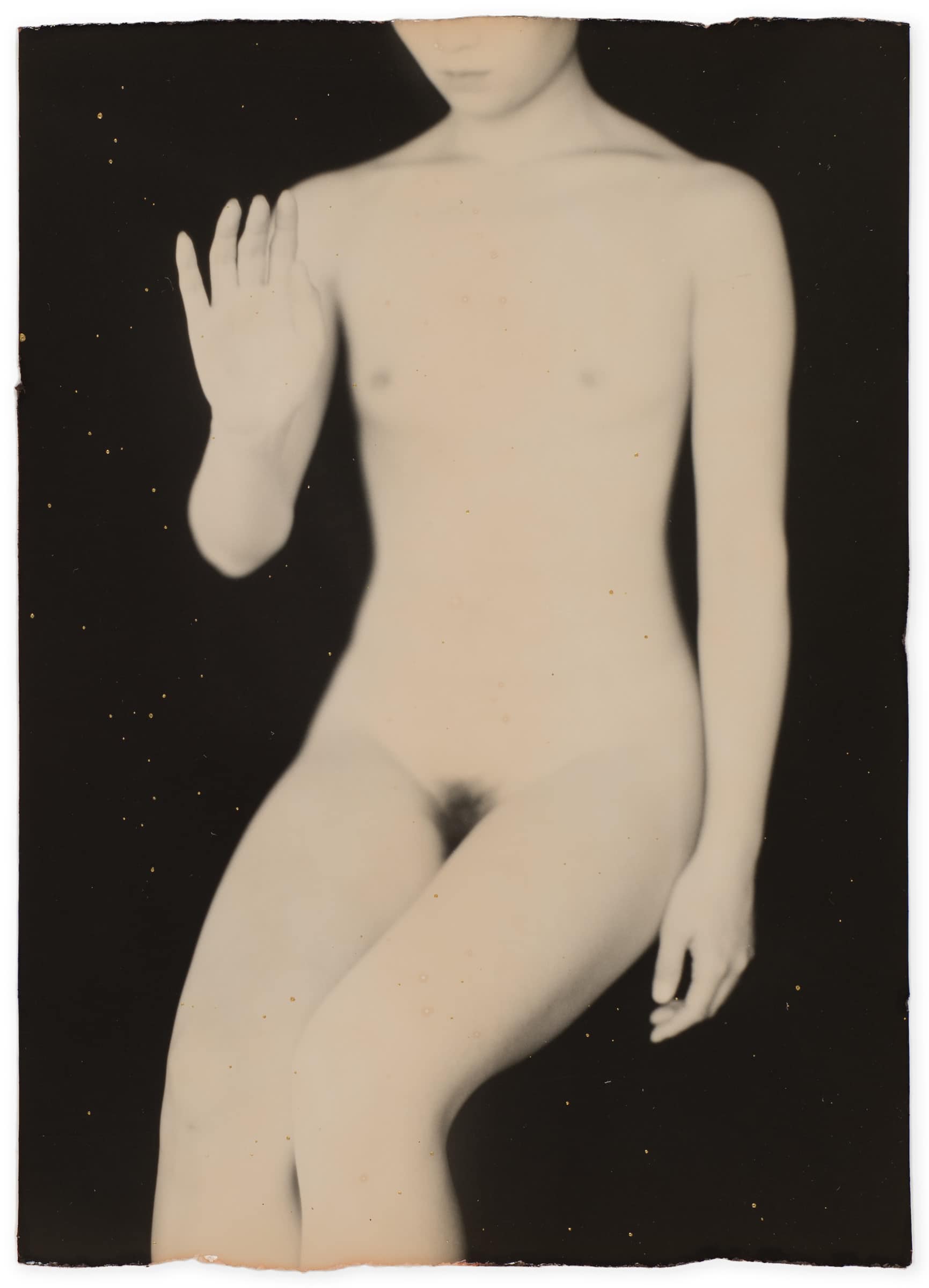 Yamamoto Masao
---
past Exhibition
November 4, 2010 — January 27, 2011
---
Robert Koch Gallery is pleased to present its first exhibition of photographs by Yamamoto Masao, which will draw from his earlier series, A Box of Ku and Nakazora, as well as work from his most recent series, Kawa=Flow. Yamamoto is inspired by the Japanese philosophy of Zen, and the belief that meditation and the pursuit of beauty play an essential role in the development of human beings. Yamamoto's philosophical and spiritual roots contribute to his distinctive photographic style, in which the ordinary is revealed as something extraordinary.
Yamamoto's earlier photographs are delicate small-scale prints that have been toned, stained, torn, rubbed and creased. The suggestion of the antique encourages a meditation on time and memory, a meditative quality that becomes magnified in a gallery installation. Yamamoto displays the prints as a collection of harmonious, relational objects, adhered unframed to the wall in groups, which form a visual language based upon the groupings of small details and moments. At the same time, the prints stand-alone visually, each delicate object a cause for rumination, and a trigger that encourages the viewers to draw on their own memories and subconscious. While the images are simple and observational, their suggestive nature is what gives them power.
In his newest series, Kawa=Flow, Yamamoto explores "the world where we are and the world where we go in the future." The images in this series are a reflection on nature and the relationship between the world and self. Evocative of harmony and contentment, they reflect Yamamoto's philosophy that respect and humility toward the universe is achieved by uncovering quietude in oneself, a process found only through nature itself. Similar to his earlier work, Kawa=Flow reveals the ordinary as something contemplative, as the images aide in the development of the human mind and spirit. Yamamoto has said, "I like the idea that photographs are kept and looked at with affection. That is what gives them meaning."
Trained as a painter, Yamamoto Masao has been a free-lance photographer since 1975. Yamamoto's photographs are included in the collections of the Victoria & Albert Museum, London; the Philadelphia Museum of Art; the Museum of Fine Arts, Houston; and the International Center of Photography, New York, among others. His monographs include Fujsan, é, Omizuao, Nakazora, and A Box of Ku.
Featured Work
Featured Work