Simen Johan
Breeding Ground
past Exhibition
January 8 — February 28, 2004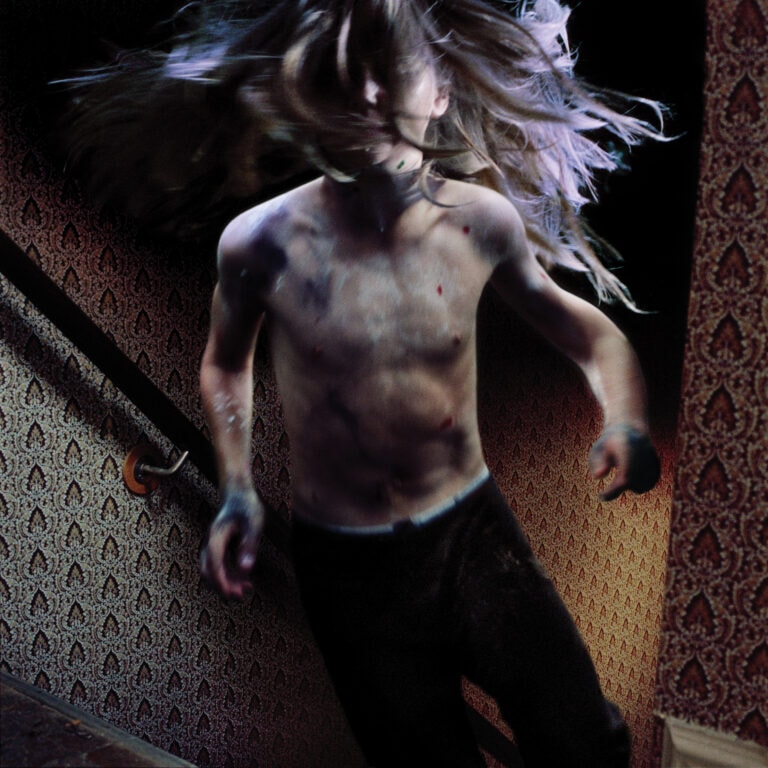 Simen Johan
Breeding Ground
---
past Exhibition
January 8 — February 28, 2004
---
The Robert Koch Gallery is pleased to announce Breeding Ground, the first solo exhibition on the West Coast of color photographs by Simen Johan . The exhibition consists of selections from Johan's newest work Breeding Ground as well as from two previous series Evidence of Things Unseen (2001) and Room to Play (2000).
Throughout his developing body of work, Simen Johan intently explores the strange realities of childhood and the unique relationship that children have with the unknown. Often composing his photographs digitally from fragments of multiple images, Johan blends complex setups constructed in his studio with ordinary visual elements taken from the world outside. In the resulting images, Johan unveils an enigmatic inner world, simultaneously sinister and innocent, which seems to spring from the very imaginations of the children at the heart of each scene.
In Evidence of Things Unseen and Room to Play the children are complicit creators of bizarre fantasy worlds, singularly determined in their play as if on a mission known only to them. In one image, a girl wearing a paper bag over her head conducts a solitary ritual over a dead goose; behind her is a garage covered with oversized children's drawings. In the images from Breeding Ground, Johan has crafted elaborate tableaux in which the children themselves are absent, leaving behind the mysterious remnants of their mischief. In the image Untitled 115, a cascade of snow has spilled from the fireplace into a dark living room where dolls made from baby-clothes stuffed with snow are sprawled everywhere.
 Room to Play, Johan's first monograph, was published by Twin Palms Press in February 2003. His work is in the permanent collections of the Brooklyn Museum of Art, Los Angeles County Museum of Art, Museum of Fine Arts, Houston and Denver Art Museum among others, and has been exhibited and published extensively in the United States and Europe. Simen Johan received a BFA in photography from the School of Visual Arts, NYC in 1995. Born in Kirkenes, Norway in 1973 and raised in Sweden, Johan has lived in New York City since 1992.
"Johan's children…go where adults cannot follow, into realms of fantasy, magical practice, and supernatural invocation… Johan beckons us to a second childhood, the one we must recover, the childhood of imagination." – Lyle Rexer, essay in Room to Play, 2003.
Featured Work
Featured Work