Nicholas Prior
past Exhibition
May 4 — July 1, 2006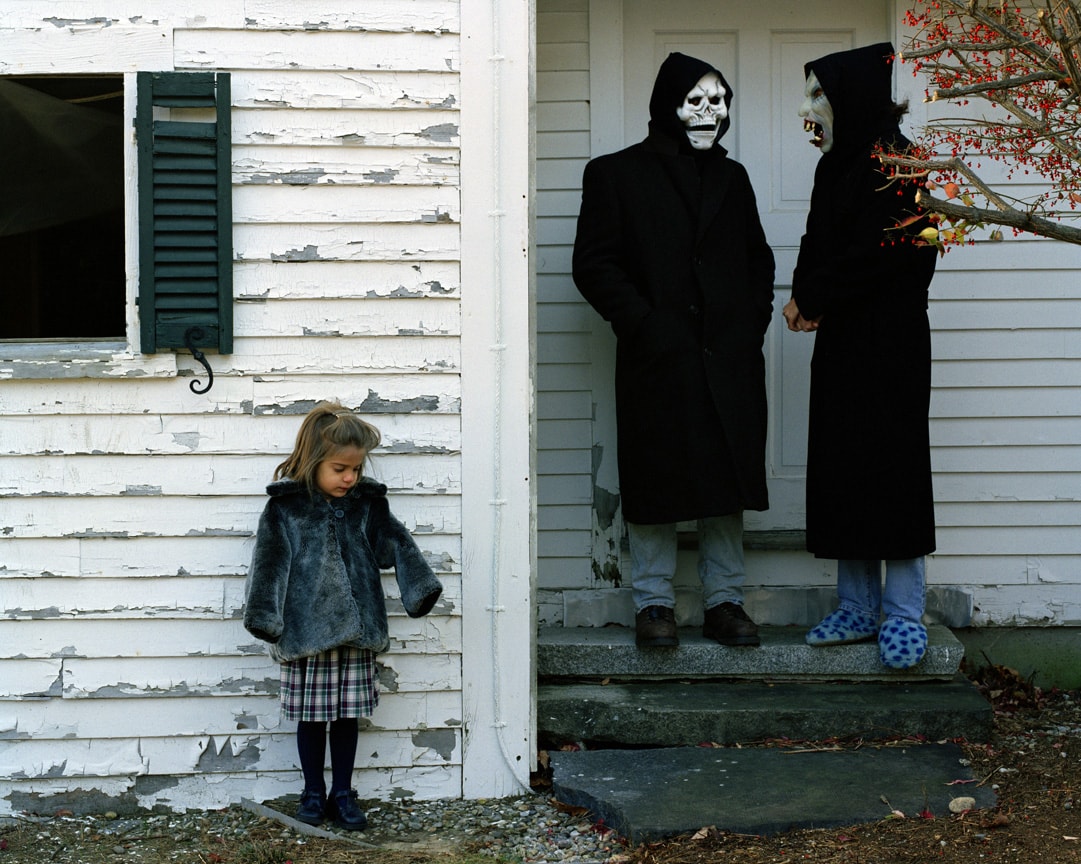 Nicholas Prior
---
past Exhibition
May 4 — July 1, 2006
---
Robert Koch Gallery is pleased to announce the West Coast solo debut of photographer Nicholas Prior. Drawn from Prior's series of color photographs, The Age of Man, the images in this exhibition explore the complexities of childhood and depict scenes that are tranquil in feeling yet psychologically charged. Set against the placid backdrop of small town New England, the images are quietly uncanny, revealing subtle disruptions in the logical order that adults take for granted.
The events Prior observes operate according to the very private protocol of childhood. Adults are largely absent in these photographs, and when present, their role is somewhat secondary. The viewer encounters settings in which children act on their own terms, although likely aware of adult surveillance. Even while uneasily negotiating their socially constructed environment, they demonstrate commitment to their interior psychological spaces. Prior's subjects are not performing for adults or for the camera; in both public settings and domestic situations, they appear involved in a particular sphere all their own. The viewer is delicately deflected from complete engagement, unable to truly plumb the imaginations of these children.
Prior's process is collaborative in the sense that he has been invited into a world most of us have lost sight of, one familiar yet not fully accessible. "A kind of alter ego hovers in the wings of a number of Prior's scenes," wrote Jean Dykstra in Art in America in 2005, "waiting, it seems, for us to leave. It's as if his camera has caught a glimpse of the imaginary friends so many children invent. They aren't menacing, exactly, they just aren't any of our business." Prior's images offer adult viewers an invitation to linger at the edges of these scenes, leaving one, in the end, to search for evocative echoes of significant events from one's own childhood in these seemingly benign activities.
Nicholas Prior holds an MFA in Photography and Related Media from the School of Visual Arts in New York City, where he currently teaches. In 2005, he was the recipient of an Individual Photographer's Fellowship from the Aaron Siskind Foundation. His work is included in the traveling exhibition ReGeneration: 50 Photographers of Tomorrow, which opened last June at Musée de l'Elysée, in Lausanne, Switzerland. In conjunction with the traveling exhibition, a major book is being published jointly by Thames & Hudson and Aperture. Prior was born in New York City, where he currently resides.