Lauren Marsolier
Transition
past Exhibition
February 6 — April 26, 2014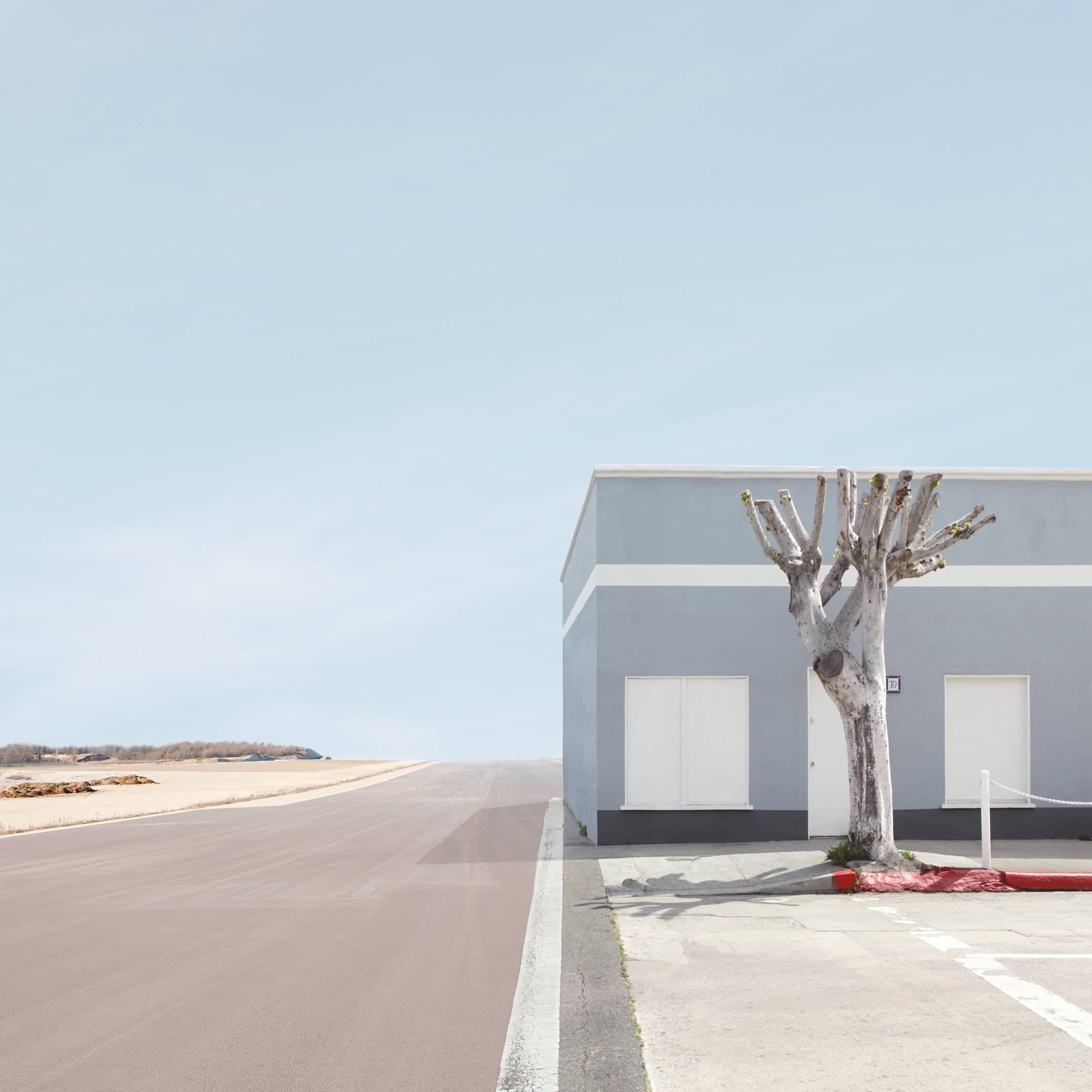 Lauren Marsolier
Transition
---
past Exhibition
February 6 — April 26, 2014
---
tran·si·tion n. Passage from one form, state, style, or place to another.
The Robert Koch Gallery is pleased to present Transition, the first solo exhibition at the gallery for French artist, Lauren Marsolier. We are also proud to announce that the Robert Koch Gallery now represents Lauren Marsolier.
While Lauren Marsolier's work is photographic, her process is similar to painting. Marsolier's work is composed and assembled from photographs she takes at multiple geographic locations over spans of time. "Months or years often separate the capture of elements juxtaposed in my landscapes," she explains. "This approach reminds me of many painters who would make sketches at different locations to use as reference for their future paintings." Akin to the way a painter would use his sketchbook, Marsolier uses this data-bank of collected imagery to construct her photomontage landscapes.
At first glance, Marsolier's appear to be seductively lit, neatly-composed, landscapes. However on further examination, we soon realize that the soft-hued dreamlike images comprised of elemental architectural structures encroaching on the natural landscape are devoid of protagonists, and that something is amiss. Marsolier's mysterious and psychologically imbued images blur the distinction between the natural and constructed, both literally and conceptually.
Of her work Marsolier remarks, "I became interested in how we perceive reality and how our times, marked by constant changes, affect us on a psychological level." Initially Marsolier scrubbed her images of "the tracks of time and the signs of life" as a method of describing "a lonely experience, like being lost in your own mindscape, something close to an existential angst." Writer Stefan Mattessich further elaborates, "This is the felt stake in Marsolier's evacuated edges and borders, the transitional non-places where human action and inhabitation are recorded in strange antitheses of nature and artifice, or, better still, artificial nature and natural artifice."
Marsolier currently lives and works in Los Angeles. She is the recipient of the 2013 Houston Center for Photography fellowship award, which included a solo exhibition of her work at the institution. In 2013, she was also featured alongside Mitch Epstein, Robert Adams, Simon Norfolk, Edward Burtynsky, and others, in the London exhibition Landmark: The Fields of Photography, curated by William Ewing at the Somerset House. She was part of the Humble Art Foundation 2012 selection of "31 Women in Art Photography" and has been featured in the British Journal of Photography as one of 20 photographers to watch in 2013.
Featured Work
Featured Work