Amy Stein
New American Fables
past Exhibition
June 12 — August 23, 2008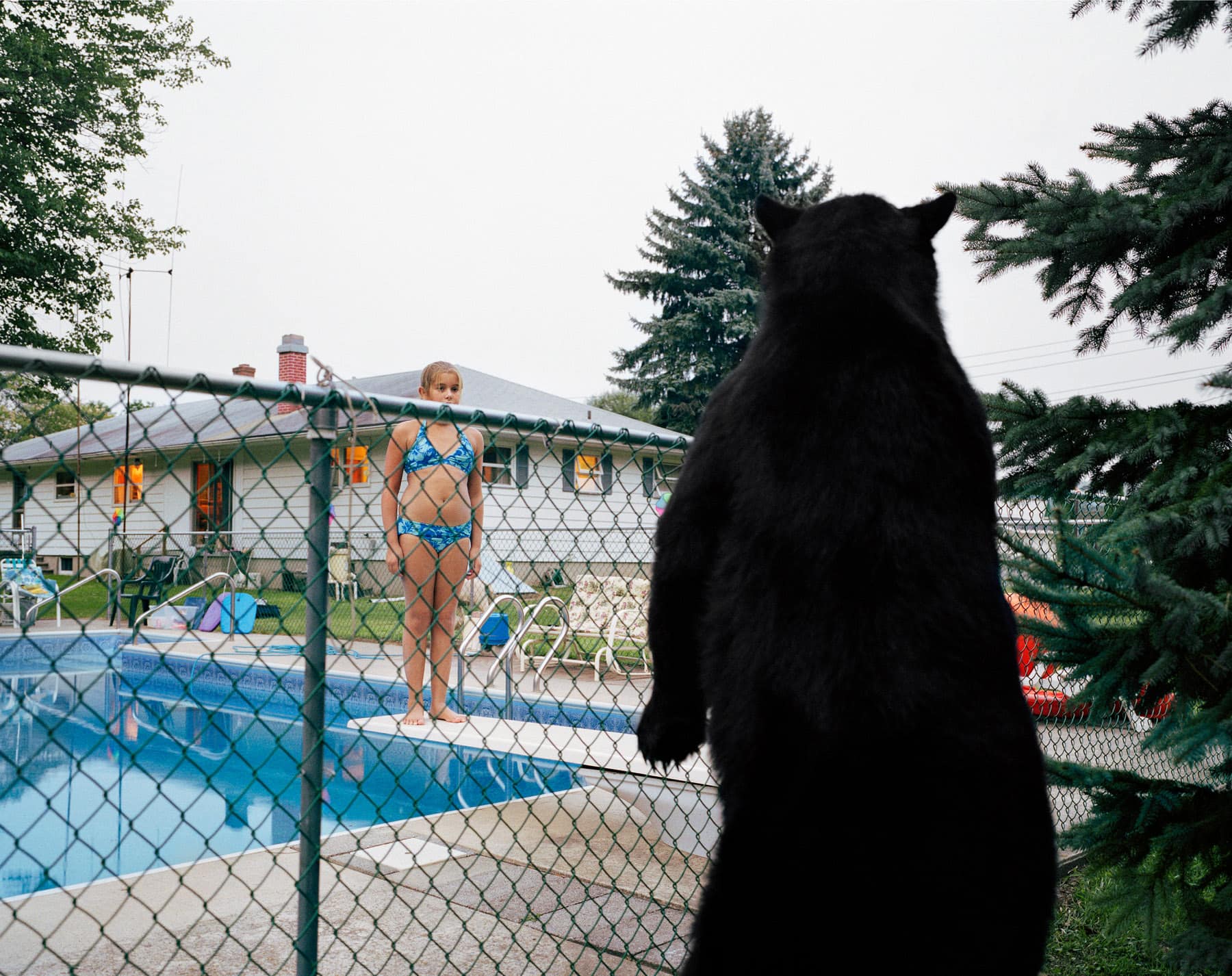 Amy Stein
New American Fables
---
past Exhibition
June 12 — August 23, 2008
---
The Robert Koch Gallery proudly presents Amy Stein: New American Fables, a selection of large-scale color photographs from the artist's series Domesticated and Halloween in Harlem. Employing bizarre and dream-like juxtapositions, Stein's narrative images reflect the evolving story of American life. A monograph of Stein's work entitled Domesticated will be released in Fall 2008, by Photolucida.
Informed by actual newspaper accounts and oral histories, Domesticated explores the complex and paradoxical relationships that form between people and wild animals as urban sprawl increasingly spills into space previously only inhabited by wildlife. The behavior of each are modified in these encounters and a new natural history is created. As Stein states in her artist statement, "We at once seek connection with the mystery and freedom of the natural world, yet we continually strive to tame the wild around us and compulsively control the wild within our own nature."
Halloween in Harlem, inspired by Helen Levitt's portraits of children, shows the make-believe of childhood played out against the bustling and gritty New York neighborhood of Harlem. As the children live in their fantasy worlds, taking part in familiar rituals that define growing up in America, they play the parts of superheroes and animals; vibrant and colorful costumes contrast with the gray rectilinearity of the city. Along busy avenues and graffiti-covered streets, they frolic and collect candy from the many liquor marts, dollar stores, and check cashing places.
Amy Stein was raised in Washington, DC, and Karachi, Pakistan. In 2007, she was named one of the world's top 15 emerging photographers by American Photo Magazine. Her work has been acquired by many private and public collections including the Museum of Contemporary Photography, the Philadelphia Museum of Art, the Nevada Museum of Art, and the West Collection.
Featured Work
Featured Work