Alex Webb
La Calle
past Exhibition
December 1, 2016 — February 25, 2017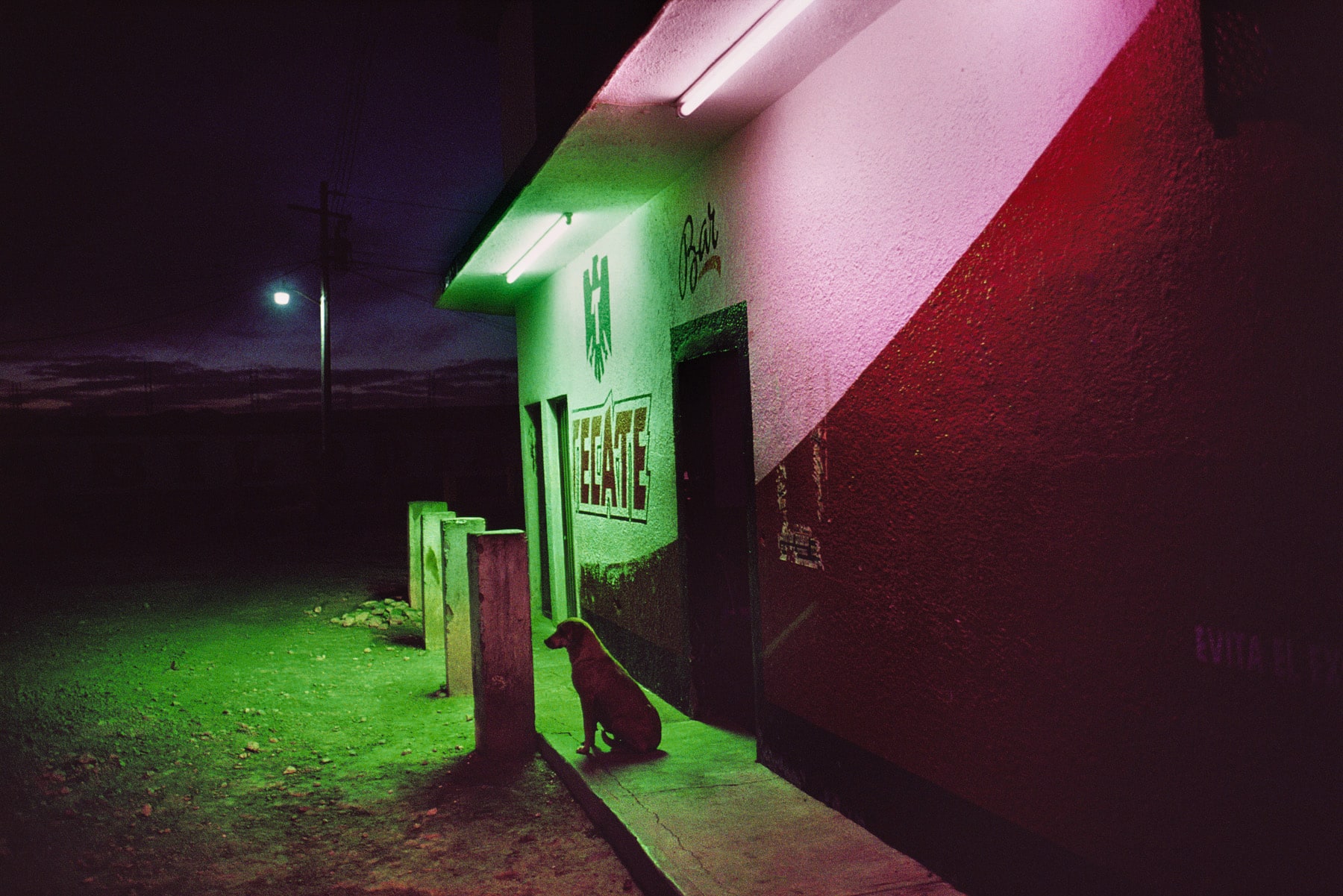 Alex Webb
La Calle
---
past Exhibition
December 1, 2016 — February 25, 2017
---
The Robert Koch Gallery is pleased to present Magnum photographer Alex Webb's La Calle, in conjunction with the recent release of the monograph La Calle: Photographs from Mexico, co-published by Aperture and Televisa Foundation.
La Calle serves as a survey of photographs taken by Webb throughout Mexico from 1978 to 2007. Of the works Webb says, "We come from a culture that in its roots comes out of Protestantism, capitalism and individualism… Mexico's roots lie in Spanish Catholicism, the indigenous world and a communal culture. Mexican culture seems to embrace mystery." It is this mystery that has enabled Webb to clearly channel the lush and vivid colors of life in Mexico in his work, and which he often credits for inspiring him to shift from his more traditional black and white work, to the lush and deeply color-saturated street photography he is known for today. Much like how Robert Frank was able to acutely see more than a typical American when he came to America and began photographing, Webb was similarly affected and influenced by Mexico, and the resulting works and scope of La Calle present a rich perception of cultural and social history distinct to Mexico alone.
Alex Webb became a full member of Magnum Photos in 1979. Along his most recent book release La Calle: Photographs of Mexico, Webb has published numerous monographs, including The Suffering of Light, a quintessential survey of thirty years of his color work; Alex Webb and Rebecca Norris Webb: Memory City; and Violet Isle: A Duet of Photographs from Cuba, with wife and creative partner Rebecca Norris Webb. His work has been exhibited widely, including at The Metropolitan Museum of Art, the Whitney Museum of American Art, and the Walker Art Center. Webb has been the recipient of numerous awards, including a Guggenheim Fellowship in 2007. Webb's work is represented in prestigious museum collections such as The Metropolitan Museum of Art, New York; The Museum of Fine Arts, Houston; and the Museum of Fine Arts Boston, among others.
Featured Work
Featured Work