Adam Katseff
Water Memory
past Exhibition
September 7 — November 11, 2017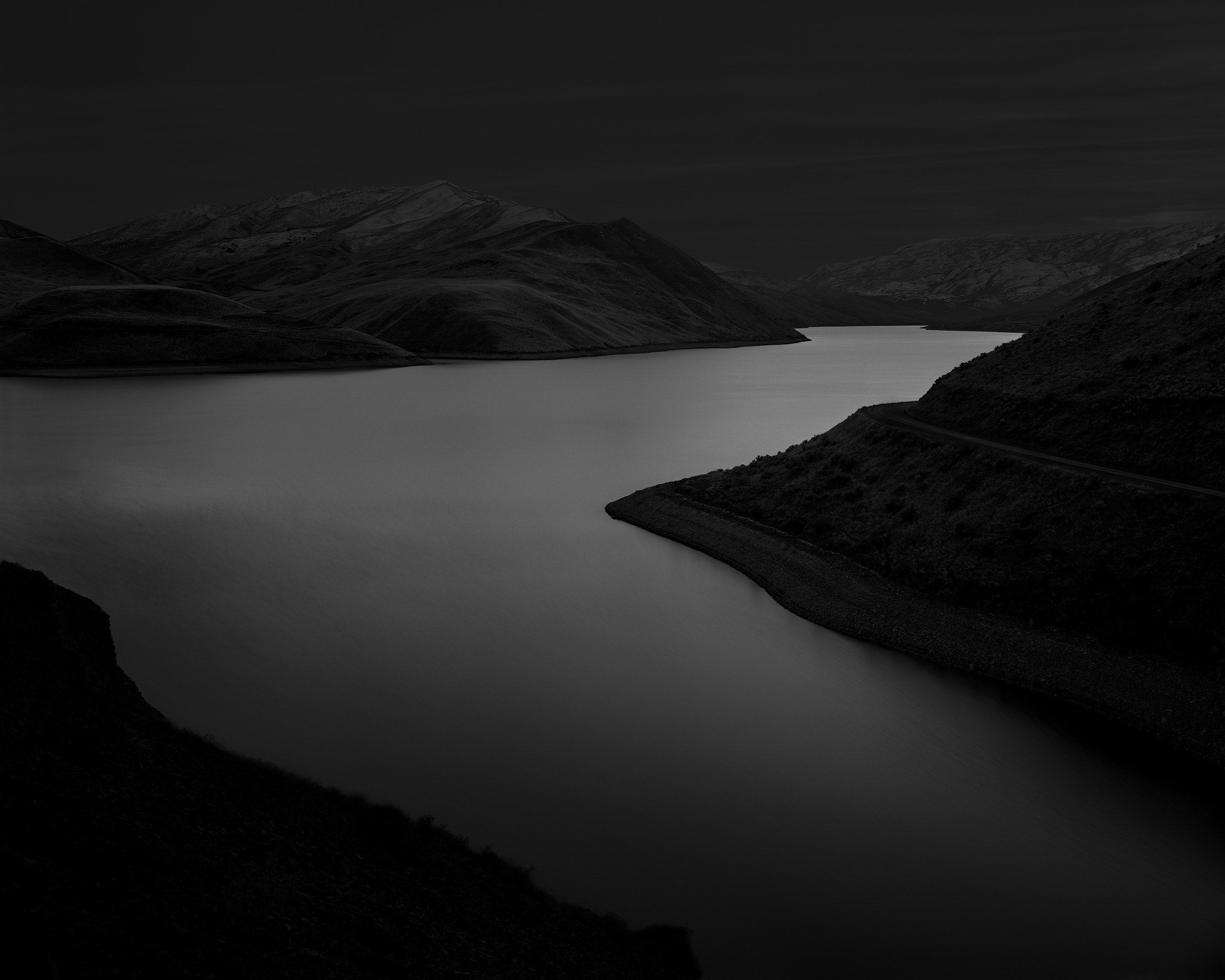 Adam Katseff
Water Memory
---
past Exhibition
September 7 — November 11, 2017
---
The Robert Koch Gallery is pleased to present Water Memory, the first solo exhibition at the gallery for artist Adam Katseff.
Adam Katseff's reductive landscapes, while being minimalist in approach, on closer inspection present the viewer with rich and exceptional detail. Drawn to the Western landscape, Katseff began photographing the landscape at night using a large format 8 x 10 camera. His series Dark Landscapes (2012 – present) and Rivers and Falls (2014 – present) feature iconic locations, which also captivated and inspired influential artists such as Ansel Adams, Carleton Watkins, Albert Bierstadt, Timothy O'Sullivan, and William Henry Jackson. This is no coincidence, as Katseff conceptually set off to recapture these specific locations with the aim of reinterpreting the landscape. Of the chiaroscurist nature of the work Katseff remarks, "The subjects of my recent work are at the same time familiar and elusive. The outline of the image is easy to see, and as with memory our imagination must supply the rest. This is the goal of my current series, to present the viewer with a partial landscape and invite them to compose the rest themselves. In this way the images become at once universal and deeply personal; an exploration of the line between physical space and our psychological relationship to it. Each viewer must invest their own experience, their own subconscious into the work to make it whole, and each comes away with an impression based partly in reality, and partly of their own creation."
Adam Katseff was born in North Andover, Massachusetts and currently lives and works in the San Francisco Bay Area. Katseff received a BFA from Massachusetts College of Art, and an MFA from Stanford University. He is a recipient of the Murphy and Cadogan Contemporary Art Award, the Anita Squires Fowler Award, and was the first recipient of the Sidney Zuber Photography Award. Katseff's work has been exhibited at the Phoenix Art Museum, the Nevada Museum of Art, and at The Hearst Galleries, New York. His work can be found in prestigious public and private collections including the Nelson Atkins Museum, the Nevada Museum of Art, and the Hearst Corporate Collection. Adam Katseff currently teaches photography at Stanford University.
Featured Work
Featured Work