Alex Webb: Errand and Epiphany on view at Museum Helmond, Netherlands
March 16, 2023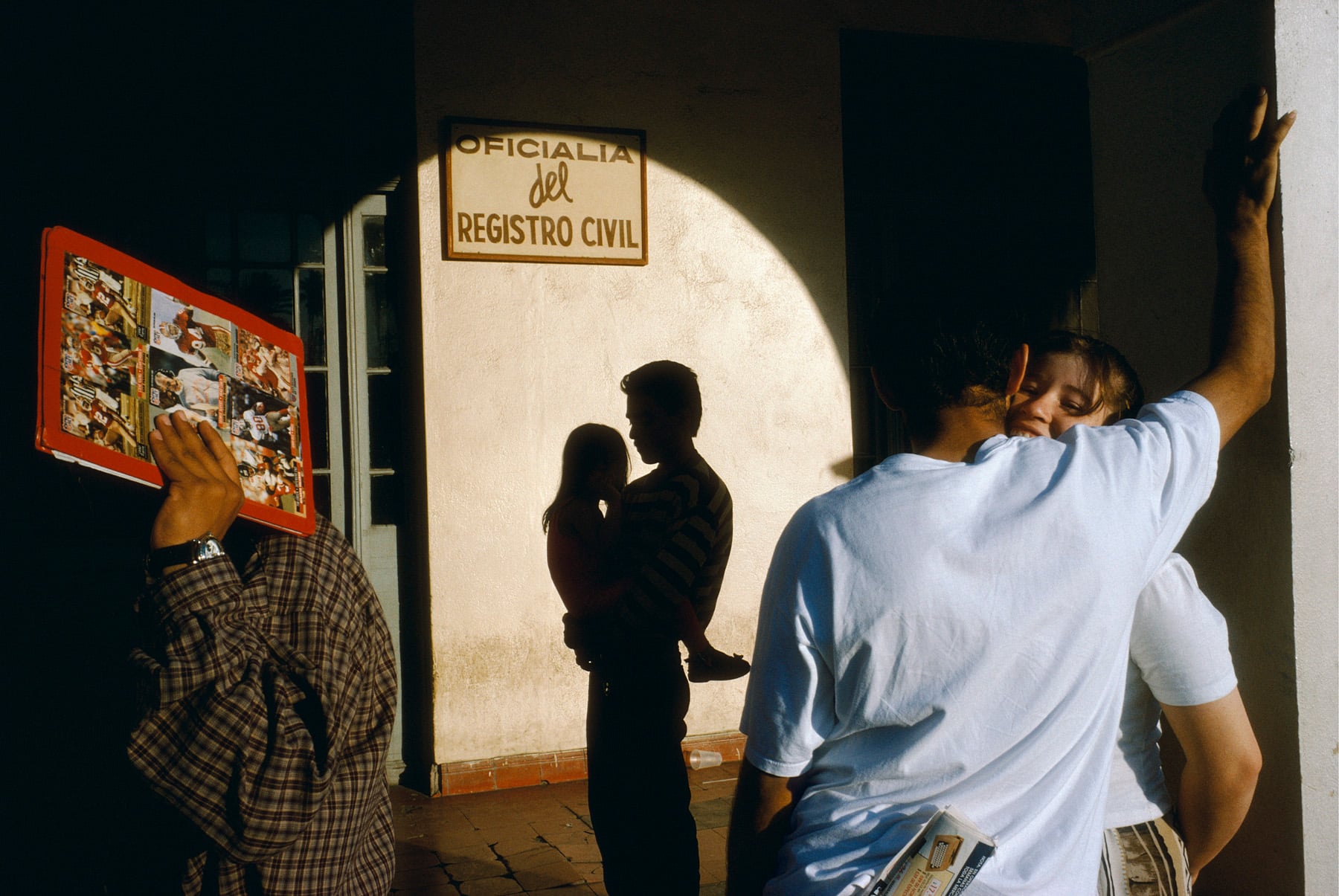 Alex Webb: Errand and Epiphany on view at Museum Helmond, Netherlands
March 16, 2023
---
Alex Webb: Errand and Epiphany is on view at the Museum Helmond, Netherlands from March 25 through October 1, 2023. The exhibition presents 85 large-format photographs shot in the Caribbean, Haiti, Mexico, Cuba, Latin America, Europe and the USA. In addition Alex Webb: Errand and Epiphany features a continuous screening of his short film about Istanbul, the city of a hundred names: ancient and modern, Islamic and secular. Museum Helmond has the privilege of showing the first ever institutional survey of Webb's oeuvre which encompasses more than forty years of photography.
Magnum photographer Alex Webb (San Francisco, 1952) is world famous for his street photography. His photo­graphs are vibrant, dynamic and he always is on the lookout for that fleeting moment in which everything falls in place. In his photographs Webb represents the world as a magical place where everyday life suddenly reveals itself to be an epiphany.
Webb's photographs are characterized by rich, saturated colors. Regularly they are intersected by powerful shadows. His curiosity invariably leads him to borderlands, the edges of societies: places where cultures converge, sometimes clash, sometimes merge. Webb is considered to be one of the second generation of pioneers of color photography.
Alex Webb has published numerous monographs, including Alex Webb and Rebecca Norris Webb: Brooklyn, The City Within (Aperture, 2019); Alex Webb and Rebecca Norris Webb: Violet Isle: A Duet of Photographs from Cuba (Radius, 2018); Slant Rhymes (La Fábrica, 2017); La Calle: Photographs from Mexico (co-published by Aperture and Televisa Foundation in 2016); Alex Webb and Rebecca Norris Webb: Memory City (Radius, 2014); Alex Webb and Rebecca Norris Webb on Street Photography and the Poetic Image (2014, Aperture); and The Suffering of Light (Aperture, 2011), a quintessential survey of thirty years of his color work.
Alex Webb's work has appeared in the New York Times Magazine, National Geographic, Geo Magazine and other publications.