Robert Koch Gallery selected by Artsy as one of the best booths at The Armory Show 2019
March 9, 2019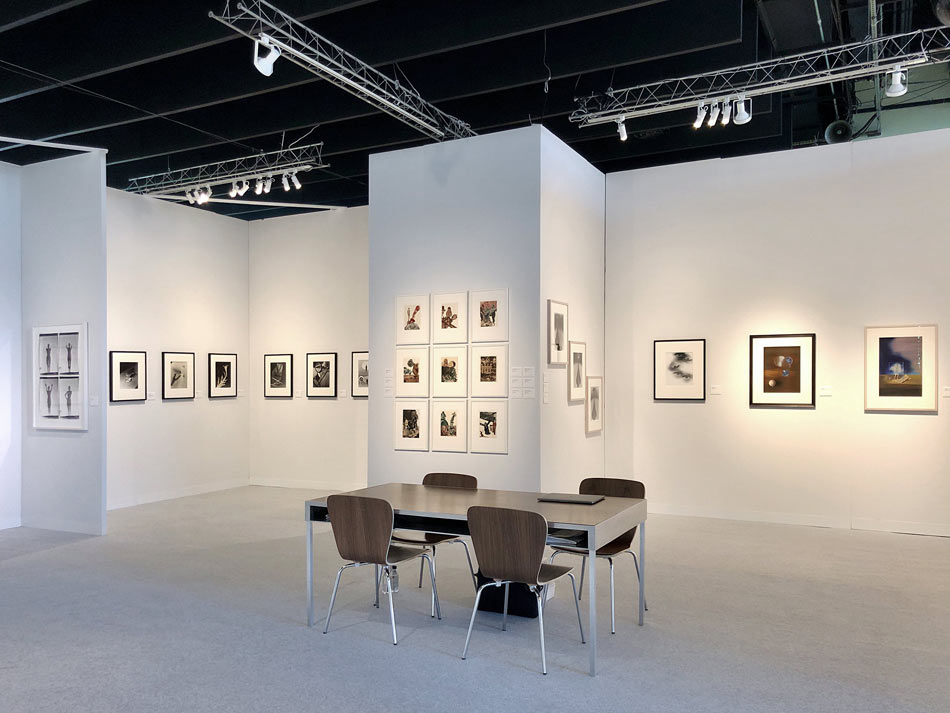 Robert Koch Gallery selected by Artsy as one of the best booths at The Armory Show 2019
March 9, 2019
---
ARTSY | The 20 Best Booths at The Armory Show 2019:
"In the first half of the 20th century, Hungarian artists living in their country and as expats abroad redefined what photography and images could do. László Moholy-Nagy, arguably the best known of the group, produced striking photograms, a term that he coined. The last-known photogram by the influential Bauhaus instructor, made in 1946, is on view here (and on offer for $75,000). It's a gorgeous, supremely modern work that seems to foretell complex grayscale experiments by contemporary artists like Avery K. Singer.
Moholy-Nagy, however, is, for the first time, outshined in an exhibition by his largely overshadowed colleague György Kepes. Among the numerous examples of Kepes's masterful photographs and photograms, his mixed-media paintings on view are a special surprise. Untitled (Skeleton in frame with newspaper) (1938–40), composed of newspaper, gouache, ink, and a photograph, is a relative steal at $28,000. Also on offer: poignant photo collages by Foto Ada ($6,500 each) and works by subsequent generations of Hungarian artists, including Janos Szász, André Kertész and Károly Kismányoky."
– Julia Wolkoff for Artsy
FEATURING WORK BY HUNGARIAN BORN ARTISTS
Brassaï | Ferenc Csík | Foto Ada | Ferenc Haar | György Kepes | André Kertész | Imre Kinszki | László Moholy-Nagy | Janos Szász | Works by Hungarian Neo avant-garde artists of the 1960s-1970s.